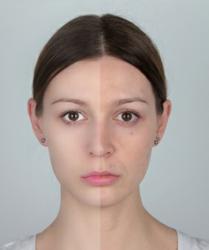 "I always thought good photos were like good jokes. If you have to explain it, it just isn't that good"
- -Anonymous
Bangalore, India (PRWEB) May 31, 2013
Over the last few years, SmartPHOTOeditors has grown exponentially to establish itself as a pioneer in the field of image processing and photo editing with a large professional team, enhanced infrastructure and advanced technology including latest Image Editing Software, now celebrating the completion of its 3,000,000 image editing delivery this May.
SmartPHOTOeditors came into existence with the purpose of providing image editing services to global clients who required quality photo editors at a reasonable cost. The network has expanded rapidly into various other allied fields providing a comprehensive range of services with an expert team of more than 100 qualified and experienced Photoshop professionals. The enhanced infrastructure along with state of the art technology being employed makes SmartPHOTOeditors the ideal offshore partner to outsource image editing. Based at Bangalore, India, the company has clients all over the world from diverse industries and businesses. Today it is a trusted name in outsourcing image editing across clients from North America, Europe, Australia and the Asia-Pacific region.
Commencing operations with basic image editing services, today SmartPHOTOeditors have quickly adopted new and emerging technologies to provide image manipulation, real estate image enhancement, image clipping, high-end portrait retouching, image stitching, 360° Panorama, virtual tours, etc. While foraying into these new arenas the company has acquired better and improved infrastructure like 22 inch hi-resolution monitors, Quad-Core systems, color calibration systems, latest versions of Photoshop, Pano-Tour, Light-Room, along with the latest technology for file transfers, to provide high-quality services within affordable pricing. Yet another reason for its success in the field of outsourcing image editing services is high reliability, 24/7 shift zones, and quick turnaround time. The company's commitment to data security while delivering consistently has made it the favorite overseas service provider to outsource image editing projects.
SmartPHOTOeditors have always progressed with time, looking for new avenues to venture into. The company has made substantial investment and acquired larger internet bandwidth, which makes greater volumes of image transfer possible. With capacity of processing more than 40,000 images per day and with an ability to ramp up to 100,000 per day quickly, the company has been consistently acquiring improved infrastructure and adopting latest image processing software to build efficiencies. In an effort to build up a large pool of qualified professionals to meet the growing demands of the industry, the company has been undertaking large scale training activities too. Meeting SLA (contracted terms) of each project over 99.9 percent times with absolute commitment to deadlines, SmartPHOTOeditors is poised for further expansion in the years to come.
These 3,000,000 processed images were business requirements of clients ranging from real estate photo firms in Norway, portrait services in Germany to fashion footwear companies in New Zealand, which bear testimony to its global client base. Professional and personalized client service to outsourced image editing projects has been the hallmark of SmartPHOTOeditors, be it a local startup needing a small job or Fortune 500 organizations with orders worth millions. At the crossroads of the next big wave in Photo editing, the global experience, quality metrics and technology investments will ensure SmartPHOTOeditors stays on course for the next 3 million images in quick time.
For more information visit official website: http://www.smartphotoeditors.com/