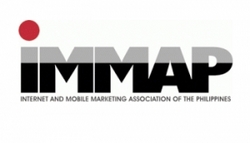 (Vocus) August 5, 2010
When consumers' word of mouth travel at the speed of their bandwidth, one product review CAN make the difference -- making it or just making it through the year.
That's why the smartest business owners are realigning their budgets to strategies for engaging their consumers, rather than just broadcasting to them. Why? A brand advocate in today's media landscape is a powerful business ally.
On Aug 19-20, 2010 at the SMX Convention Center, Mall of Asia, you can learn the best ideas for turning your consumers into brand advocates in the digital space.
Join Digital Ripple, the 4th Internet & Mobile Marketing Summit. It's the biggest & most comprehensive digital marketing conference in the Philippines.
You'll get to ----
Meet and hear acclaimed web strategist Jeremiah Owyang's Keynote Address
Listen to fearless forecasts and trends shaping the web and mobile
Get global perspective from Digital Marketing and Social Media Experts ---
Robbie Hills of Rock You, Amanda King of Tribal DDB Asia, Nick Sekold of Mindshare,
Ken Mandel of Yahoo!, Anand Tilak of Google SEA, Daniel Lee of Euro RSCG,
Rohit Dadwal of MMA APAC, and many more!
Choose the right solutions for your business from search, social media, mobile web, blog marketing, and WOM
Learn from case studies and leading campaigns that work as presented by Experts
Experience cutting-edge solutions offered by leading suppliers/service providers in the exhibit display
Conference Registration Fees:
Philippines Local Delegates
P 16,000.00 for 2 days inclusive of meals and conference kit.
P 9,000.00 for 1 day inclusive of meals and conference kit.
Foreign Nationals: US$ 450.00 for 2 days inclusive of meals and conference kit.
As a valued client and partner of Admax Network, you are eligible for a 5% discount on the registration fees above. Please highlight this offer during registration.
LEARN MORE: http://www.immapsummit.com
REGISTER NOW!
Call +632-8960639, +632-8960637, +632-8996216,
###