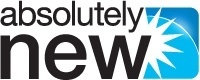 Safety is paramount in everything we do, so we're thrilled to introduce unprecedented safety and convenience into this hardware category
SAN FRANCISCO (PRWEB) November 18, 2008
The Quick-Release Impact Wrench is the world's first impact wrench to offer safety and convenience without compromise, whereas impact wrenches have traditionally required users to trade off some safety for convenience, or vice versa. Specifically, the invention:
Delivers all essential functions of a high-quality impact wrench Safely Secures interchangeable sockets and accessories with a uniquely designed pin anvil Enables easy socket-changing previously known only to users of snap anvil and hog-ring anvil wrenches A retired machinist and Air Force jetfighter mechanic, the safety-minded Johnson made it habit to use a pin anvil impact wrench—he'd seen sockets slip and fly off of other types of impact wrenches, at very high speed. At the same time, he grew tired of repeatedly visiting his toolbox to get a small screwdriver or rod to release the safety on his wrench.
Johnson started drawing and modeling solutions, and weeks later got to a push-button release anvil that met his safety and convenience requirements. He patented the invention in 2004.
This new tool could have far-reaching appeal and effect, as impact wrenches are widely used in many industries, from automotive and heavy equipment maintenance to product assembly and construction.
The inventor chose to work with AbsolutelyNew because he recognized his mechanical skills alone wouldn't get his breakthrough into stores.
"Seeing my invention on store shelves will be exciting. But what excites me even more is knowing I'll have made something safer and easier," said Johnson.
"Safety is paramount in everything we do, so we're thrilled to introduce unprecedented safety and convenience into this hardware category," said Richard Donat, AbsolutelyNew's CEO. "We look forward to many years of strong sales as industry after industry realizes the benefits of this meaningful invention."
AbsolutelyNew will start shipping the Quick-Release Impact Wrench by Spring 2009. Specifications:
7,000 RPM 230 ft lbs torque 4.0 – 8.5 SCFM @ 90 PSI ½" square drive anvil ¼" NPT air inlet Product images and inventor interviews available upon request.
About AbsolutelyNew, Inc.
Headquartered in San Francisco, AbsolutelyNew is a consumer products company that finds and drives to market the most innovative goods from the world's inventors. The company's team of 80+ employee experts has helped thousands of inventors bring their ideas to life. Products in the company's portfolio span a wide range of categories, and can be purchased in stores, in catalogs, online, and on TV. AbsolutelyNew is privately held, with venture capital backing from Artiman Ventures. For more information, please visit http://www.absolutelynew.com.