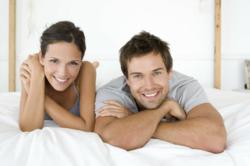 "I feel the advances in the Invisalign system make it the best alternative to traditional braces."
- Dr. Kanani
Woodland Hills,California (PRWEB) November 24, 2012
Patients can now visit the website for Around the Corner Dental health Spa to view current and upcoming cosmetic dental care specials. Dr. Kaveh Kanani, Woodland Hills cosmetic dentist, invites men and women to view Around the Corner Dental health Spa's website for immediate access to the available specials.
By going to the website, patients can choose from a free Invisalign consultation, or free Lumineer consultation. Appointments fill up very fast contact the office today to make an appointment at 818-962-1141 and mention smile101.
"Cost-effective dental treatments is important to further provide my patients with the dental care they need and want. I am very happy to offer specials each month in order to provide my patients with very affordable treatment options they may have otherwise skipped over. I encourage my patients to take advantage of the available specials to give their smiles the look they want and need," said Dr. Kaveh Kanani Woodland Hills cosmetic dentist.
For patients who've always desired a straighter smile, Dr. Kanani offers a free of charge Invisalign consultation. At the assessment, Dr. Kanani will go over the treatment solution and examine the teeth to decide if the patient is a suitable candidate for Invisalign Dentistry in Woodland Hills. Patients may also receive a free consultation with Dr. Kanani for Lumineers. When patients are in search for a whiter, straighter smile Lumineers are available as an immediate orthodontic solution.
Furthermore, patients can also receive a sleep apnea consultation. Snoring not only disrupts a person's quality of sleep, but may also lead to further problems such as daytime drowsiness, irritation, and lack of focus. Snoring may also be a warning sign that normal breathing is not taking place during sleep. This may be caused by an underlying medical condition, or be an indicative sign of obstructive sleep apnea (OSA).
"Tens of millions of people suffer from the effects of snoring and obstructive sleep apnea, struggling to find simple, effective options to resolve their problem. With a personal consultation, I hope to provide my patients with proper information and treatment if deemed necessary," said Dr. Kanani, a dentist providing cosmetic dental treatments in Woodland Hills.
To view the current specials at Around the Corner, patients can frequently visit the practice's website. Dr. Kanani encourages his patients to take advantage of these special offers as they will not last long.
About World Renowned Woodland Hills Cosmetic Dentist Dr. Kaveh Kanani
Dr. Kaveh Kanani graduated from California State University, Northridge with bachelor's degree in Biology. He received his Doctorate in Dental Surgery from New York University and completed his residency in Hospital Dentistry in Woodhall Hospital in Brooklyn New York. Dr. Kanani received his certification from the American Academy of Implant Dentistry and completed series of Maxi courses in School of Dentistry, Medical College of Georgia in 2003, IMTEC 2002, Misch Courses 2004, school of CA Dentistry and ICOI. Dr. Kanani stays current with the latest dental technology by attending seminars all over United States. Dr. Kanani has been an associate in Dental Health Institute of West Woodland Hills, Southern California Family Dentistry, and South Bay Dental in Gardena for over 4 years prior to opening his own practice in 2001. He is an Associate Fellow for International Congress of Oral Implantologists and AAID. He is also a member of IADA and Woodland Hills Chamber of Commerce.
Contact Dr. Kanani at 818-999-4445 and mention Smile101 and take advantage of their Specials such as: Dental Implant specials ,$26.99 X-ray and exam and how to get your first regular cleaning complimentary.
818-962-1141
http://www.woodlandhillsdentalspa.com/
Tusana Web Design & Internet Marketing