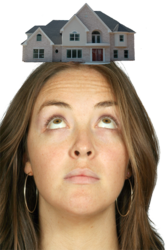 "If house prices continue to rise, home equity lending will keep rising. Lenders have been worried about the ability of consumers to pay back their loans, and as the economy improves, that concern is easing." ~ Mustafa Akcay
Minneapolis, Minnesota (PRWEB) November 26, 2012
The Commerce Department said last Tuesday housing starts increased 3.6 percent to a seasonally adjusted annual rate of 894,000 units -- the highest since July 2008. Home buyers querying if the housing recovery is real or delusional have more solid answers. Showing signs of economic strength, home equity lines of credit similar to lending available in the U.S. property boom are back, announces Bloomberg. "After six years of declines, rose the highest level since the start of the financial crisis in 2008, according to housing economics research unit of Moody's Corp. Originations next year will jump another 31 percent to $104 billion", Bloomberg projected.
Jenna Thuening, owner of Home Destination says, "The outlook for increased home sales, particularly Minneapolis townhouses for sale, is likely given the higher numbers of home buyers seeking residential single-family homes with good access to transportation, jobs and medical services. In Minneapolis, the fasting growing population requesting single-family homes are financially sound seniors seeking to downsize. The increase in buyer activity is pushing home prices up".
"If house prices continue to rise, home equity lending will keep rising, Lenders have been worried about the ability of consumers to pay back their loans, and as the economy improves, that concern is easing," said Mustafa Akcay, a Moody's Analytics economist with a positive outlook.
Vincent Reinhart and David Greenlaw at Morgan Stanley said new construction of residential homes was likely to lead the housing recovery. "We look for sustained improvement in starts, sales and prices over the next few years," they projected.
The reviving housing market according to the Case-Shiller home price index shows home price gains are steady and spreading. The Minneapolis housing market boasts a +6.43 positive increase in home prices from a year ago. Topping four year records, housing starts rose the most with a 17.2 percent surge in the West, according to the National Association of Realtors (NAR).
"With inventories shrinking nationwide and hovering at historic lows, homes are selling faster in many parts of the country. Lower inventories, combined with somewhat higher median list prices, suggest that the housing market ending the 2012 home-buying season is in better shape than it was a year ago," offers another confirming opinion by Realtor.com.
Census Bureau's preliminary five-plus housing starts rate up in October 10 percent to 285,000 over September and up 63 percent over October 2011, illustrating housing recovery progress in multifamily production in comparison to the historic trough of 2009 and 2010. NAHB reported, "285,000 is high enough to rank among the lower monthly five-plus starts rates recorded during what many consider to be a "golden age" of sustainable multifamily production (roughly 1997 through 2006)".
According to the Census, September to October Privately-Owned, Single-Family Housing Starts and Completions housing changes (data is in thousands of units):

U.S. Total of housing starts - 894 up from 863
Two to four units - 15 up from 9
Five plus units - 285 up from 259
Multi-family apartments - 300 up from 268
Barry Rutenberg, chairman of the National Association of Home Builders (NAHB) believes home builders are picking up the pace of new construction with measured steps that reflect a balanced approach of optimism and caution. "This report is in line with our latest builder surveys, which show improving confidence and optimism in the marketplace as buyers take advantage of low mortgage rates and very attractive prices. Builders are acting to meet rising demand while continuing to exercise caution by pulling a modest increase in the number of single family permits as the market continues to gradually gain its footing."
Positive single-family housing news according to the third quarter 2012 Census data of Starts and Completions by Purpose and Design include:
1) Privately-owned single-family housing completions in October were at a seasonally adjusted annual rate of 772,000. This is 14.5 percent (±15.6%)* above the revised September estimate of 674,000 and is 33.6 percent (±17.3%) above the October 2011 rate of 578,000, according to the U.S. Census Report.
2) New construction of attached single-family housing, or townhouses rose from 12,000 starts in the Q3 of 2011 to 21,000 starts during the same period of 2012, townhouses now account for 12.1% of all single-family starts, up from 11.2% for the second quarter of 2012.
3) Apartments increased over 150% that of single-family units, up +5.
Call Home Destination at 612-396-7832 if you are feeling more confident the housing market recovery is real and are looking to buy a Minneapolis home in 2013.