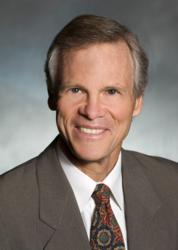 New York, New York (PRWEB) March 21, 2013
The Canada-India Business Council (C-IBC) is pleased to announce that as of April 1, 2013, Peter Sutherland, the current Vice-Chairman of C-IBC and former High Commissioner to India will become the President and Chief Executive Officer of the Council.
Mr. Sutherland is taking over from Rana Sarkar, the outgoing President and CEO. Mr. Sarkar held this role for four years and is joining KPMG in a strategic advisory capacity. He will continue to serve on C-IBC's Board of Directors.
Mr. Sutherland has a long history with the Council, having spent five years as its Vice-Chairman. He comes to this role following a distinguished diplomatic career that included service as Canada's Ambassador to Saudi Arabia, the Philippines, High Commissioner to India and as a senior executive dealing with international business and investment in the Department of Foreign Affairs and International Trade.
Most recently, Mr. Sutherland has been a Senior Advisor at Aird & Berlis LLP where he counseled Canadian companies on doing business in India, the Middle East and other parts of Asia.
"I applaud Peter's broad and extensive knowledge of India and I know he will do a first class job as the incoming Chief Executive of the C-IBC", said Don Stewart, Chair of the Council, "I thank Rana for his many contributions to C-IBC and look forward to having his continuing contribution to the Board."
"Under the leadership of Roy MacLaren and Rana Sarkar the C-IBC has grown in size, stature and leadership since my days as High Commissioner in New Delhi. With the support of the Council's many stakeholders, I look forward to strengthening its position as the pre-eminent voice of business in Canada-India relations," said C-IBC's incoming President and CEO, Peter Sutherland.
Contact & Interviews:
To arrange to speak with Peter Sutherland about his leadership vision for the Canada-India Business Council, the state of Canada-India relations and/or the opportunities ahead, please contact:
The Canada-India Business Council
Emily Hamilton, Communications & Research Coordinator
T: 416-214-5947 x26
E: ehamilton(at)canada-indiabusiness(dot)ca
About the Canada-India Business Council:
The Canada-India Business Council (C-IBC) was founded in 1982 by the Bank of Nova Scotia, Bombardier and the late Thomas Bata. For almost 30 years, C-IBC has been the leading, bi-national member driven association dedicated to the sustained growth of trade, investment and services between Canada and India. C-IBC works to assist Canadian organizations by offering knowledge, experience and insight on bilateral trade and investment opportunities. With over 100 members, the C-IBC represents the leading companies in the Canada-India business corridor.
The C-IBC is governed nationally by a Board of Directors which is comprised of senior executives from Canada's leading organizations as well as leaders from both small and medium-sized enterprises. C-IBC is headquartered in Toronto with operations in Delhi, Vancouver and Montreal.
For more information, please see: http://canada-indiabusiness.ca.