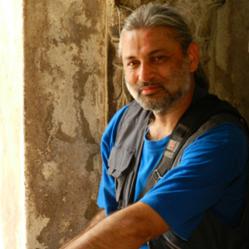 My passion is to capture sights, sounds and stories of the places I travel to.
New Delhi, India (PRWEB) March 14, 2013
Getting instant high quality images of India is possible at ShalinIndia, an online shopping store that specializes in selling made in India products to global customers. The company has added downloadable stock images of India to its existing offerings. The images can be downloaded in three different formats – for web, for small prints, and for blowups. "This project is currently in beta stage and we are reaching out to professional photographers to put their photos online", says Shalini Verma, founder of ShalinIndia.
"While we plan to open our store to hobbyists in the future, currently we are putting photos of professionals only through invitation. The first set of photos has come from Ajay Sood (Travelure), one of India's ace travel photographers and a travelogue writer. He's been covered as a master craftsman in Smart Photography (May 2012) and in Asian Photography (February 2012). Besides being an assignment photographer for National Geographic Traveler, he was also on the jury of Canon Photo marathon 2012. Ajay has a passion for capturing the sights, sounds and stories of places he visits. We are proud to showcase Ajay's photos on our online store", exclaimed Shalini.
"Besides, aiming to build a scalable business of downloadable photo images of India, we also intend to provide a platform to Indian photographers to reach out to global audiences. The photographers we are associating with specialize in different areas, from landscape and architecture, food and travel, to portraits and fashion. We are providing full details of these photographers on our store and individuals and organizations will be able to contact them directly for assignments", added Shalini.
ShalinIndia, one of the premier online India shopping stores, specializes in selling ethnic Indian dresses, silver and gemstone jewelry from India, arts and crafts, sculptures and statues of hindu deities to customers around the world. Through an arrangement with Amazon, ShalinIndia keeps its inventory in four countries US, UK, France, and Germany. This enables ShalinIndia to reduce not only delivery time but also shipping costs for its customers. ShalinIndia eliminates any fears related to customs charges by shipping the items locally. Apart from selling to retail customers, ShalinIndia also sells to small boutiques in different countries at attractive wholesale prices. Boutique owners can buy in small lots directly at the website from available inventory or place orders for larger lots.