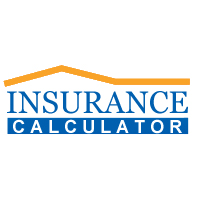 Indianapolis, IN (PRWEB) October 31, 2012
Insurance Calculator Inc., America's leading auto insurance provider, is pleased to offer state-wide service coverage on various types of auto insurance products to residents of Indiana and individuals who are planning to migrate to the state. "We partner with the top-rated insurance providers throughout the state of Indiana," said Stephanie Vettaikam, VP of Marketing of Insurance Calculator Inc. "Consumers in Indiana can save more on auto insurance with us."
At Insurance Calculator Inc., consumers can obtain and compare quotes on the following types of auto insurance products: car insurance, truck insurance, motorcycle insurance, RV insurance, ATV insurance, classic and antique car insurance, commercial vehicle insurance, and military car insurance. "We offer more than just auto insurance. But we have decided to dedicate our company website - InsuranceCalculator.net - to auto insurance products only," said Stephanie.
Insurance Calculator Inc. evaluates insurance companies based on the claim process, the filing process, competitive pricing, customer service, coverage available, company's reputation, and even the financial stability of the company. "When you obtain insurance policies with us, you are getting the most affordable plans based on both exceptional coverage & service and competitive pricing," Stephanie added.
Consumers in Indiana can also reference the free auto insurance guide recently released, and available online at the company's website, for drivers in the state. The guide contains all the critical information regarding to the rules and regulations on auto insurance in the state. "If you plan to drive in Indiana, the guide is a must-read," said Stephanie.
For more information, visit: Indiana Auto Insurance