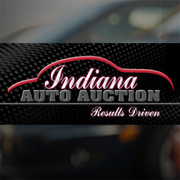 All auctions are similar. It is the employees at Indiana Auto Auction that make the difference.
Fort Wayne, IN (PRWEB) March 28, 2013
Indiana Auto Auction (IAA) received two prestigious auction awards at the Conference of Automotive Remarketers (CAR) in Las Vegas in early March, 2013. Fiserv honored them with the title of "Top Performance Auction of the Year," and Emkay named them a "Performance Award Winner."
In just its second year of eligibility for the Fiserv award, IAA won first place with Fiserv for its service in 2012. IAA's first year of eligibility for the Fiserv "Top Performance Award" was in 2011, in which they received second place honors.
"Receiving this award is so exciting for our staff," said Eric Autenrieth, general manager at Indiana Auto Auction. "For employees to know that they are satisfying our customers' needs and that what they are doing is having a true impact gives them a sense of pride and accomplishment. They were all very excited to hear the news."
"We have a quote hanging up in the office that sums up our company perfectly," Autenrieth continued. "All auctions are similar. It is the employees at Indiana Auto Auction that make the difference."
The Fiserv rankings are based on overall customer service, operational efficiencies, sales preparation, marketing, and sales retention.
Every year, Emkay announces multiple winners for its "Performance Award," this year being the second mention for IAA. Emkay award winners must exceed 100 percent on Emkay's proprietary scoring system and need to maintain a sufficient annual volume of cars sold in order to qualify for the award.
With eight lanes offering more than 700 light-duty vehicles every week as well as another two lanes running over 100 heavy-duty vehicles every other week, there is always a large selection at Indiana Auto Auction. Customers interested in offering vehicles in IAA's auction lanes can visit http://www.indianaautoauction.net or call (260) 489-2776.
About Indiana Auto Auction
Indiana Auto Auction is an automotive remarketing auction located in Fort Wayne, Indiana. As a remarketing service that emphasizes an outstanding customer experience and provides a variety of services, it strives to be the best in the industry. Since 1965, Indiana Auto Auction has delivered an outstanding customer-oriented experience with its friendly, knowledgeable staff and auction services.
Sources:
autoremarketing.com/wholesale/which-top-auctions-are-taking-home-awards#ixzz2NcZ8qoLr