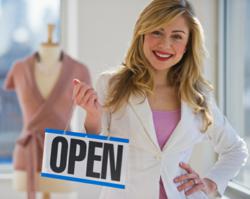 Using a individual 401(k) LLC to make investments, such as real estate offers a number of tax and limited liability advantages when making investment using retirement funds
Miami, FL (PRWEB) November 21, 2012
IRA Financial Group, the leading provider of individual 401(k) Plans, announces the introduction of the "checkbook control" individual LLC solution. With IRA Financial Group's individual 401k Plan, also known as a solo 401K plan, the individual plan participant of the individual 401k Plan, will have "checkbook control" over the retirement funds allowing one to make 401k Plan investments by simply writing a check. When making an investment with IRA Financial Group's individual 401k Plan, one has the option of making the investment directly via the plan, or, alternatively, one can invest the funds in an entity, such as an LLC, which will be owned 100% by the individual 401k plan to make the investment. "Using a individual 401(k) LLC to make investments, such as real estate offers a number of tax and limited liability advantages when making investment using retirement funds," stated, Adam Bergman, a tax attorney with the IRA Financial Group.
The LLC offers its owners, in the case of an individual 401k Plan, limited liability protection. Owners and members of the LLC are not liable for the debts, obligations, and liabilities of the LLC. Since, in most cases, ones retirement account may be their most valuable asset, protecting them from attack from creditors is essential. By using an LLC, one would be able to shield their 401k assets held outside the LLC from creditor attack.
Along with limited liability protection, the LLC offers its owner(s) privacy, confidentiality, and discretion when making investments. Because most states do not require the name of the member(s) of the LLC to be made publicly available when forming an LLC, by using an LLC, the 401k Plan participant can shield his or her identity when making an investment. Whereas, if the individual 401k Plan made the investment directly (without using an LLC), the individual 401k Plan's name would be included on all the real estate and title related documents and would be publicly available. In other words, the name of the individual 401(k) Plan, which typically involves the name of the business or sole proprietorship adopting the Plan would be included on all public documents, whereas, in the case of an LLC, only the name of the LLC would be included.
The IRA Financial Group was founded by a group of top law firm tax and ERISA lawyers who have worked at some of the largest law firms in the United States, such as White & Case LLP, Dewey & LeBoeuf LLP, and Thelen LLP.
IRA Financial Group is the market's leading provider of self-directed individual 401(k) plans. IRA Financial Group has helped thousands of clients take back control over their retirement funds while gaining the ability to invest in almost any type of investment, including real estate without custodian consent.
To learn more about the IRA Financial Group please visit our website at http://www.irafinancialgroup.com or call 800-472-0646.