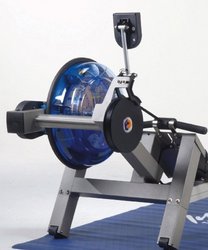 Rowing is one of the best overall cardiovascular and strength-building exercises. The smooth, low-impact motion of rowing works the whole body, is easy to learn, and can challenge any fitness level
Phoenix, AZ (Vocus) July 30, 2010
Fitness4HomeOnline.com, a division of Arizona's top-rated brick and mortar fitness dealer Fitness 4 Home Superstore, announces their vast line-up of indoor rowing machines.
Fitness4HomeOnline.com features premium, cutting-edge club quality fitness equipment for your home. It is a one-stop-shop for a wide variety of fitness equipment, providing consumers and businesses anywhere with easy access to high quality products that are ideal for the home or the gym.
"Rowing is one of the best overall cardiovascular and strength-building exercises. The smooth, low-impact motion of rowing works the whole body, is easy to learn, and can challenge any fitness level," says Fitness4HomeOnline.com President, Bob Lachniet. "With the proper technique, using a rowing machine can work all of the major muscle groups of the core, arms and legs in a balanced manner. At Fitness4HomeOnline.com we offer one of the industry's widest selection of indoor rowing machines."
Widely known for their vast selection of premium equipment in all fitness categories, Fitness4HomeOnline.com carries that philosophy through to their indoor rowing machines. With 13 different rowing machines, starting as low as $499, Fitness4HomeOnline.com has an indoor rowing machine to fit any performance requirement and any budget.
Their most popular models are the fluid rowers from First Degree Fitness. These unique rowers feature patented Variable Fluid Resistance. Variable Fluid Resistance means that the user can adjust the resistance level (between 16 and 20 levels of resistance, depending on model). In addition, since Variable Fluid Resistance actually uses water to create resistance, the user is also treated to a soothing "whooshing" sound on each stroke. This combination creates an ambience and feeling that is the closest possible experience to real, on water rowing.
Another extremely popular choice are the indoor rowing machines from WaterRower. WaterRower's are unique in their own right, each one being hand-built in the US. Several WaterRower units are available with a choice of hand-finished wood frames (ashwood, cherry, or black walnut) – who knew that such a highly effective fitness product could also be a work of art?
About Fitness4HomeOnline.com
Fitness4HomeOnline.com is a premier supplier of high quality consumer and commercial fitness equipment that guarantees the absolute lowest prices and provides Free Shipping throughout the 48-contiguous United States. Fitness4HomeOnline.com has a vested and personal interest in providing their customers with the finest equipment and customer service available to assure their goals are achieved and their satisfaction is complete.
###