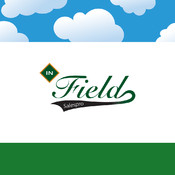 inField Maps helps sales reps plan smarter and faster, so they can spend more time in the field.
Fairfield, NJ (PRWEB) April 19, 2013
Pharmaceutical sales representatives are increasingly using iPads to present information to doctors, and now reps can also leverage iPads to increase sales productivity with the new inField Maps app.
iPads are fast becoming a new tool of the trade for pharmaceutical sales representatives as a new way to present information visually and influence prescribing practices of doctors.
A new study by health care research firm, Manhattan Research, shows the number of pharmaceutical reps using iPads is skyrocketing. In the span of just one year, the percentage of reps using an iPad when meeting with doctors more than doubled from 30 percent in 2011 to 65 percent in 2012.
Now, in addition to leveraging the iPad as a sales tool, reps can better manage their time and maximize productivity with the new InField Salespro Maps app for Salesforce.
inField Maps helps sales reps plan smarter and save time in the field to visit the most clients each day. When an appointment cancels or ends early, Maps on the iPad makes it easy for reps to target their next visit. Reps can create territory maps, customize colors, map custom objects and make maps social through Chatter and managers can create maps for their teams to monitor sales activity.
"Sales reps are taking advantage of the power of mobile to drive results. About three-fourths of pharmaceutical sales reps today have iPads," said George Turano, president of inField Salespro. "When sales reps increase activity and competency, it drives better results."
For a free trial of inField Maps, visit the Salesforce app exchange here.
For more information about how inField Salespro apps can change the way your team works, visit http://www.infieldsalespro.com/ or contact support(at)infieldsalespro(dot)com.
About Infield Salespro
inField Salespro provides a suite of sales productivity apps, ready to work when you are, without concern of connectivity or your data plan.
Access Salesforce.com offline. The inField Salespro App is designed for the iPad 2, 3 and 4 for Salesforce users with up to 150,000 accounts using the Enterprise or Unlimited editions for the standard objects and fields—accounts, contacts, assets, opportunities, notes, tasks and events.