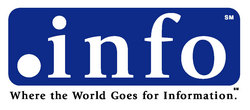 We are overwhelmed by this amazing success for our company and website.
Dublin, Ireland (Vocus) November 8, 2010
Today, Afilias announced the winner of its 2010 .INFO Awards Program. The Awards Program highlighted some of the best .INFO sites of 2010 and awarded the top three .INFO sites with cash prizes totaling over US$15,000. First place was awarded to greentravelclub.info, a portal where site visitors can search for eco-friendly hotels while traveling throughout Europe. Second place was awarded to glutenfreehelp.info, a website dedicated to providing information on the subjects of gluten intolerance, gluten sensitivity and celiac disease. Third place was awarded to klimaretter.info, an information source on climate change and global warming.
".INFO has proven itself as an intuitive top-level domain with millions of great websites," said Roland LaPlante, Senior Vice President and Chief Marketing Officer for Afilias. "Our 2010 winners have embraced the need to globally share information on the Web with a secure and information driven domain name."
Over 130 sites were submitted from over 20 countries for this year's Awards and thousands of votes were received from the public. .INFO site owners were able to submit their sites from August 9 – September 10, 2010. A short list of the top 10 sites was selected by a panel of judges was then opened for public vote between October 5 and November 2.
The 2010 panel of judges included seven distinguished individuals from the online, media and technology industries. They included: Dominik Grollmann, editor in chief, Internet World Business (Germany); Grant Allaway, group managing director, AD2ONE (UK); Peter Prestipino, editor in chief, Website Magazine (US); Liam Eagle, editor in chief, the Web Host Industry Review (Canada); Anand Parthasarathy, editor, IndiaTechOnline.com (India); Katy Tafoya, creator and editor, ConstantChatter.com (US); and Philipp Grabensee chairman of the board, Afilias (Germany).
"We are overwhelmed by this amazing success for our company and website," said Yvette Schlutter, from greentravelclub.info, the .INFO Awards first place winner. "This is definitely a confirmation that we are on the right track and have been able to successfully spread the word about eco-friendly hotels on the Web."
Prizes for the .INFO awards are allocated as: US$7,500 for the winner, US$5,000 for second place, and US$3,000 for third place. More information on the .INFO Awards program can be found at http://www.info-award.info .
About .INFO
.INFO was the first generic, unrestricted TLD to be launched since .com and is the most successful new TLD launched in over 25 years. Registrations in .INFO first became available in 2001. Since then, .INFO has grown to become the fourth largest gTLD in the world with over 6.5 million domain names registered. .INFO Domains are currently available in ten Internationalized Domain Name (IDN) scripts. For more information on .INFO please visit http://www.info.info .
About Afilias
Afilias is a global provider of Internet infrastructure services that connect people to their data. Afilias' reliable, secure, scalable, and globally available technology supports a wide range of applications including Internet domain registry services, Managed DNS, and services in the RFID and supply chain market with its Afilias Discovery Services. For more information on Afilias please visit http://www.afilias.info .
###