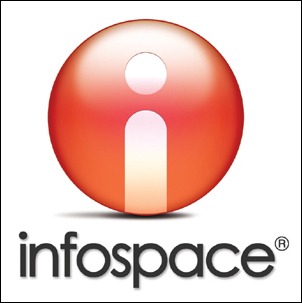 This is the first heavy weight signing in the financial sector for InfoSpace and another highly reputable and well known brand. Their sites are the first port of call for financial information and services for professionals. We therefore welcome their decision to augment their offering with our powerful web search product
London, UK (PRWEB) November 17, 2006
The London Stock Exchange (LSE) the UK's primary exchange (http://www.londonstockexchange.com) has become the latest well-known institution to sign a search deal with Web search company InfoSpace Europe (http://www.infospacesearch.co.uk).
The two-year agreement sees The London Stock Exchange implement web search for the first time across its co.uk and com URLs. The web search will be powered by the InfoSpace private labelled service which combines the best results from all the major search engines through InfoSpace's unique metasearch technology.
The London Stock Exchange can now enable its website users to search all the main engines simultaneously, including Ask.com, Google, MSN, Yahoo! and more from within their sites. This will ensure that more of their user requirements and expectations are met, thereby improving site loyalty and usage.
InfoSpace's metasearch technology which powers many of its private label search products such as the search box and search toolbar has established the company as a key player in the web search market.
"The appointment by the London Stock Exchange demonstrates the commitment by well-established organisations to offer superior web search as part of their efforts to provide a comprehensive online experience for their audience," explains Dominic Trigg, vice president at InfoSpace Europe.
"This is the first heavy weight signing in the financial sector for InfoSpace and another highly reputable and well known brand. Their sites are the first port of call for financial information and services for professionals. We therefore welcome their decision to augment their offering with our powerful web search product," adds John Thornhill, business development director at InfoSpace Europe.
Notes to editors
Visit the Elemental Website http://www.elementalcomms.co.uk and click on Media Alerts to register to receive forthcoming news from Elemental Communications and its clients.
This press release is available in PDF, plain text and Word formats in the Media Centre. Photographs are available of the InfoSpace team in the Images section.
The media spokesperson for InfoSpace Europe, Web Search is Dominic Trigg, vice president.
About InfoSpace Europe
http://www.infospacesearch.co.uk
InfoSpace Europe is a leader in web search products and services, and uses its technology, including metasearch, to power its branded Web sites including WebFetchPro, Dogpile and WebCrawler and also power its private-label online search and directory services to its distribution partners.
About The London Stock Exchange
http://www.londonstockexchange.com/en-gb/about/
The London Stock Exchange is at the heart of global financial markets and is home to some of the best companies in the world. At the apex of the three great financial centres of London, New York and Tokyo, the London Stock Exchange has built on more than 200 years of integrity, expertise and market knowledge to become one of the world's foremost equity exchanges.
Contact
Elemental Communications
Rachel Hawkes, Account Director
Mobile: +44 (0) 776 665 1244
Tim Gibbon, Director
Mobile: +44 (0) 793 037 5663
Telephone: +44 (0) 870 745 9292, Fax: +44 (0) 870 745 9293
Website: http://www.elementalcomms.co.uk
####