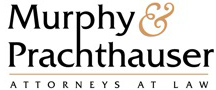 More than 600,000 drivers are likely holding cell phones to their ears while you read this sentence.
MILWAUKEE, Wis. (PRWEB) March 13, 2013
Attorney Thadd J. Llaurado, a partner with Murphy & Prachthauser, s.c., recently gained national attention through his thought-provoking Trial magazine article on "Discovery Issues in Distracted Driving Cases."
Trial is the flagship publication of the American Association for Justice. In 12 themed issues each year, Trial examines complex legal questions in litigation practice areas of vital interest to readers. Llaurado's article—published in the magazine's February 2013 (Volume 49, No. 2) issue—takes an interesting look at some considerations for obtaining and using evidence of distracted driving.
In general, distracted driving occurs when someone operates a vehicle while engaging in any activity that takes his/her hands off the wheel, eyes off the road or mind off driving. The distraction can be practically anything from texting, talking on the phone and using a navigation system to eating, drinking, grooming—and even conversing with passengers.
In his article, Llaurado wrote: "More than 600,000 drivers are likely holding cell phones to their ears while you read this sentence. The number of wireless subscribers in the United States is 300 million and on the rise, and almost half of all American adults own smartphones. One out of every four Americans say they have texted while driving, nearly half of all American adults say they have been a passenger while the driver sent or read a text, and approximately 0.9 percent of drivers are texting at any given moment. One out of six adults say they have been so caught up in their conversations that they have bumped into a person or an object while walking and talking on a phone."
The article discusses how technology allows drivers to multi-task, yet studies reveal that the human brain is unable to focus on more than one thing at a time. Distracted driving, whether from texting, talking or other tasks, can be quite dangerous. According to the U.S. Department of Transportation's National Highway Traffic Safety Administration, almost half a million people suffered auto accident related injuries due to distracted driving in 2009. And an estimated 3,000 deaths per year can be attributed to distracted driving.
Consequently, several states have laws against distracted driving, and more than 40 states expressly forbid texting while operating a vehicle. The enforcement of these laws often varies depending on the type of driver and vehicle involved. Courts have held that cell phone use at the time of an auto accident may amount to negligence and liability. Yet, no state prohibits all forms of cell phone use by all drivers.
Llaurado's insightful piece on cell phone usage and driving speaks to a growing problem. Increasingly, auto accident victims report seeing the other driver talking or texting on a cell phone just before the accident. However, the other driver's insurance company often tries to hide objective proof of cell phone usage or make it difficult to obtain. Then if the proof is indeed disclosed, the insurance company will do whatever it can to prevent the jury from discovering this fact.
According to Llaurado, there may be electronic evidence available to prove that a driver was distracted. He wrote: "Counsel can seek discovery through many traditional tools including interrogatories, requests for production, or subpoenas. Such discovery requires the name of the defendant's cell phone service provider and either an authorization or a subpoena to obtain all cell phone or texting records."
However, discovery isn't always obvious in distracted driving cases. Unless there's an eyewitness, proving that a driver used a cell phone can be problematic because of the existence of hands-free devices. The alteration of data can also be a challenge, but it's not insurmountable. For example, in Southeastern Mechanical Services v. Brody, (2009 WL 2883057/M.D. Fla. Aug. 31, 2009) the court addressed the destruction of text messages from devices. It concluded where several BlackBerry devices had been wiped clean of data, a finding of bad faith was an appropriate inference.
More states are placing restrictions on the use of cell phones in cars. But even in jurisdictions with no laws limiting cell phone use while driving, evidence of cell phone use is generally admissible, according to Llaurado. "In any distracted driving case, discovery of electronic evidence follows the same rules as other evidence, but it may be the crucial link to proving your case," he wrote.
For more information about Murphy & Prachthauser, visit http://www.murphyprachthauser.com. Or contact Thadd Llaurado directly at 414-271-1011.
About Murphy & Prachthauser, s.c.
Murphy & Prachthauser is one of the most respected groups of personal injury lawyers in Milwaukee. The firm distinguishes itself by approaching each case individually and with the client's best interest in mind. It also employs a "tag-team" approach to ensure the best strategy and preparation for trial. Murphy & Prachthauser's six attorneys, who have worked together for an extensive period of time, have garnered local and national recognition for their successful cases. Murphy & Prachthauser holds the highest possible rating for ability and ethics by esteemed peer review service Martindale-Hubbell. In addition, the firm has been identified in the Best Lawyers in America, recognized in Wisconsin Super Lawyers (Top 10 Attorneys in Wisconsin) and named in all Milwaukee Magazine Surveys of Milwaukee's Best Lawyers.
###