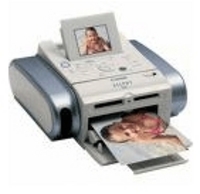 The copy machines were often broken and I found myself having to use my own money to print and copy lessons from my home printer. It was extremely expensive. Not to mention the waste I felt I was generating by throwing away the used cartridges
Greenlawn, NY (PRWEB) January 26, 2009
Castle Ink's CEO, Lauren Elward, is not your typical housewife. A mom by day, teacher by trade, and entrepreneur by night, there's nothing typical about her.
Five years ago Elward, when not creating lesson plans for the high school English classes that she was teaching, started to brainstorm and draw up business plans for an online venture she was convinced "had the right stuff." Nearly a year later Elward took the reins of Castle Ink, a fledgling Internet startup that sells low cost printer ink cartridges and other printer supplies.
The idea started simply. As with most teachers, Elward found herself buying HP ink cartridges for her printer at least once per month. "The copy machines were often broken and I found myself having to use my own money to print and copy lessons from my home printer. It was extremely expensive. Not to mention the waste I felt I was generating by throwing away the used cartridges," comments Elward. With no venture capital, a time consuming day job, and a baby on the way, Elward set her sights on launching a website that offered alternatives to the high priced ink cartridges offered from name brands like Hewlett Packard and Epson.
Elward decided to launch a product line that consisted almost entirely of green products; specifically remanufactured toner and ink cartridges. "It is important to help the environment and I realized that recycling these empty ink cartridges is easy, profitable and environmentally beneficial. It helps reduce solid waste, conserves raw materials and the energy needed to produce a new product. Most cartridges can be recycled up to six times," states Elward. In addition to a product offering consisting of remanufactured (and some compatible) ink cartridges, Elward launched a successful recycling program in conjunction with a partner business. The recycling program encourages consumers to recycle their ink cartridges by actually paying them cash in exchange for their empty cartridges. Now that she had decided on a product, she got to work on a marketing strategy.
Following the birth of her daughter, Elward decided not to return to teaching. This allowed Elward to focus a bit more time on her new venture, particularly web opportunities and how she might start an online business. "Honestly, I had an idea of what I wanted to do, as far as product, but I was clueless as to how the Internet business actually worked. My husband, who works in Internet marketing, helped me immensely to understand the process and from there I utilized my free time to learn everything I could," states Elward. Just by reading online articles and following discussion groups and blogs she amassed an extensive knowledge of the art of optimizing a site to maximize traffic from search engines. The biggest "hit" for Castle Ink has been the effective implementation of search engine optimization, especially on Google. A quick search for "ink cartridges" reveals the Castle Ink listing toward the very top of the search results, ahead of many multimillion-dollar organizations. What really makes this a "hit" is that she manages to do this without spending more than $1,000 a year in total marketing.
Elward's focus, and really the focus of Castle Ink, has been servicing the customer. "I realized with so much competition in the online ink cartridge retailer space that I needed something to differentiate Castle Ink," states Elward. In addition to customer service, Elward manages to keep prices low and competitive. She implemented a 100% satisfaction guarantee, which allows customers to return the products for a full refund if they are not completely satisfied with the quality. Elward credits both a reliable drop shipper and supplier, who handle all aspects of shipping the products, to her success.
Castle Ink continues to thrive despite economic conditions. Sales in 2008 more than doubled from the previous year and only a few weeks into the new year, Castle Ink is sustaining that growth. The economy seems to be working in Castle Ink's favor. Both big businesses and consumers are realizing the savings by using remanufactured ink cartridges.
Elward, a clear underdog, turned a small idea into a big business when she launched Castle Ink. The stay-at-home proves that there is money to be made on the Internet, even in spare time.
###