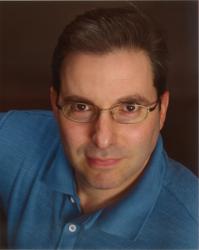 My Introduction to Kanban class is an excellent complement to my Scrum classes.
Niwot, Colorado (PRWEB) March 29, 2013
Innolution, LLC is pleased to announce the release of its new "Introduction to Kanban" course that covers the core principles and practices of the Kanban method. Like all other Innolution courses, this new course is taught by best-selling author and world-renowned trainer, Kenny Rubin, managing principal of Innolution.
The Introduction to Kanban course is a two-day, hands-on, exercise-driven course covering the complete Kanban method. It is intended for teams that are just beginning their implementation of Kanban. Practitioners involved in the software development process such as analysts, developers, testers, architects, tech leads, managers, and sponsors should attend. Also, members of support organizations such as webmasters, network engineers, DBAs, call center personnel, and their managers and sponsors such attend.
In addition to learning the fundamentals of Kanban, team members will work together to model one of their company's workflows and then create and revise a Kanban board to represent that workflow. Participants will leave with hands-on and actionable knowledge for applying Kanban within their domain.
The Introduction to Kanban course covers the following topics:

Core Lean/Agile principles
Hands-on simulation of Kanban (teams play the Kanban Pizza Game™)
Examples of Kanban systems
Description of Kanban principles and properties
Comparison of Kanban and Scrum
How to model a workflow (with an exercise to generate a company-specific model)
13 examples of different Kanban board designs
Create a Kanban board
Discussion of WIP limits and how to set them for active states and buffers
Discussion of classes of services with a detailed description of four common classes of service
How to define and use service level agreements (SLAs)
How to calculate lead times
Dealing with specialization
Visualizing interrupts
Strategies for dealing with blocked items
Handling repeating tasks
Strategies for dealing with variability
Capacity-constrained resources
Non-instant availability resources
Exercises on bottleneck management
Kanban activities (backlog grooming, queue replenishment, pull decision, daily standups, after meetings, operations reviews)
Metrics and reporting (cumulative flow diagrams, lead time scatter plot, time in process chart, throughput chart)
Organizations face a variety of development and support situations requiring a diversity of agile approaches. Whereas Scrum has become the most popular agile approach for innovative product development, Kanban is establishing itself as an effective agile approach to deal with interrupt-driven work. Many organizations find it helpful to apply both approaches if they want to adopt agile across the value chain.
"I am very pleased to add the Introduction to Kanban course to my repertoire of training offerings," remarked Kenneth S. Rubin, managing principal, Innolution, LLC. "This course is an excellent complement to the Certified ScrumMaster (CSM), Certified Scrum Product Owner (CSPO), Working on a Scrum Team, and other courses that I teach."
About Innolution, LLC and Kenneth S. Rubin
Kenneth S. Rubin is Managing Principal at Innolution, LLC, an agile training and coaching company that helps organizations develop products in an effective and economically sensible way. A Certified Scrum Trainer, Rubin has trained over 19,000 people on agile (Scrum and Kanban), Smalltalk development, managing object-oriented projects, and transition management. He has coached over 200 companies, ranging from start-ups to Fortune 10.
Rubin was the first managing director of the worldwide Scrum Alliance, a nonprofit organization focused on the successful adoption of Scrum. In addition to authoring the best-selling book Essential Scrum: A Practical Guide to the Most Popular Agile Process, he is also the coauthor of the 1995 book Succeeding with Objects: Decision Frameworks for Project Management. Learn about his background at:http://www.innolution.com and follow him on his blog at the same site. Follow him on Twitter using @krubinagile.