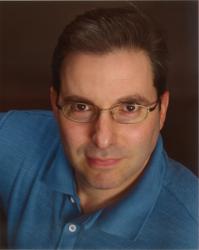 I am excited about offering London-based public versions of my training courses.
Niwot, CO (PRWEB) November 29, 2012
Innolution, LLC announced today that its Managing Principal, Scrum and agile expert Kenny Rubin, will begin teaching London-based public Scrum and agile training courses in 2013 in partnership with DeveloperFocus Limited, one of the United Kingdom's premier training companies.
Rubin is a highly sought after trainer who principally teaches private training courses around the world. By partnering with DeveloperFocus, individuals or companies with just a few people to train will now be able to attend public offerings of Rubin's courses conveniently located in the heart of London.
Remarked Rubin, "I am delighted to offer London-based public versions of my training courses through a distinguished company such as DeveloperFocus. DeveloperFocus has a reputation of only working with the best trainers and I am happy to be affiliated with such talent."
Over the years, Rubin has trained several thousand Europeans through private course offerings. Those same companies and others who don't have enough people for their own private course can now get those people trained by Rubin. One such company is Betfair Group plc, one of the world's largest international online sports betting providers. Camelia Hanga, Training Manager at Betfair remarked, "Kenny has done a superb job training hundreds of our people in London and Romania. We are always hiring new people who would benefit from his training, but we don't always have enough for a full class. Having the option to send a smaller number of our people to one of his public courses helps us more efficiently meet our training needs."
Lucky Byatt, CEO of DeveloperFocus said, "We are thrilled to have Kenny as a training partner. Many people around the world are adopting his Essential Scrum book as the standard Scrum reference. Through DeveloperFocus, these people can now get training directly from the author himself."
Rubin's training courses are closely aligned with his best-selling book Essential Scrum: A Practical Guide to the Most Popular Agile Process. Both include the novel and highly praised Visual AGILExicon™ (pronounced, visual agile lexicon), a language for describing and communicating core agile and Scrum concepts in a graphically rich and visually appealing manner.
All of Rubin's courses include a mix of lecture, discussion, and hands-on exercises. His goal is to provide a solid foundation for applying core agile principles to help organizations develop products in an effective and economically sensible way. Initially Rubin and DeveloperFocus will be offering Rubin's Working on a Scrum Team Course (Mon-Wed July 8-10, 2013) and Writing Effective User Stories Course on (Thu-Fri July 11-12, 2013).
Working on a Scrum Team Course
This course is intended to provide a comprehensive description of what people need to know to be a productive member of a Scrum team. The three-day course is comprised of three major topic areas that have been seamlessly integrated: the foundation of agile and Scrum, user stories, and agile estimating and planning. Among other activities, the participants focus on writing their own user stories and estimating the size of those stories.
This is the one course that anyone involved in a Scrum development effort will benefit from attending, including: programmers, testers, analysts, project managers, etc. Companies should consider sending complete Scrum teams so that all members will share a common set of concepts and common vocabulary for discussing these concepts as they begin to apply them to develop products.
Writing Effective User Stories Course
This is a two–day course that covers the fundamental principles of how to capture and express requirements in the form of user stories. This course is equally suited for product owners, managers, programmers, testers, or anyone involved in defining or elaborating on the requirements for a project. Participants will be able to return to their jobs with specific recommendations and actionable practices they can perform to improve their requirements capturing.
About Innolution, LLC and Kenneth S. Rubin
Kenneth S. Rubin is Managing Principal at Innolution, LLC, an agile training and coaching company that helps organizations develop products in an effective and economically sensible way. A Certified Scrum Trainer, Rubin has trained over 18,000 people on agile and Scrum, Smalltalk development, managing object-oriented projects, and transition management. He has coached over 200 companies, ranging from start-ups to Fortune 10.
Rubin was the first managing director of the worldwide Scrum Alliance, a nonprofit organization focused on the successful adoption of Scrum. In addition to authoring the book Essential Scrum: A Practical Guide to the Most Popular Agile Process, he is also the coauthor of the 1995 book Succeeding with Objects: Decision Frameworks for Project Management. Learn about his background at: http://www.innolution.com and follow him on his blog at the same site. Follow him on Twitter using @krubinagile
About DeveloperFocus
DeveloperFocus is one of the world's leading providers of high-end training for developers and leaders. DeveloperFocus strives to offer the best training by the most respected trainers. The company's philosophy is to provide "practical, applicable knowledge" by providing the highest quality training with the best instructors and excellent customer service. Learn more about DeveloperFocus at http://www.developerfocus.com.