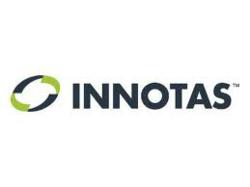 Innotas takes the complexity of portfolio management and drills it down to a sophisticated simplicity. Comprehensive integration with third-party applications and an extensible API further strengthen the case for this solution
San Francisco, CA & Barcelona, Spain (PRWEB) April 08, 2013
The Innotas IT Portfolio Management platform delivers both Project Portfolio Management (PPM) and Application Portfolio Management (APM), which provides a strategic view across new initiatives and sustaining operations and allows CIOs and IT Management to manage resources, applications, and projects across all of IT for true IT Governance.
According to GetApp, Innotas stands out from other portfolio management solution providers, as it is the only cloud solution that combines project portfolio management with application portfolio management. It is unique as it allows rolling up performance and business-metrics related to IT applications and evaluates their impact on projects and portfolios.
Innotas achieved the following ratings:
Overall: 9/10
Ease of use: 4/5
Features 5/5
Value 5/5
Ease of deployment 4/5
"Innotas takes the complexity of portfolio management and drills it down to a sophisticated simplicity. Comprehensive integration with third-party applications and an extensible API further strengthen the case for this solution," said the GetApp reviewer.
To read the full review on GetApp visit:
http://www.getapp.com/blog/innotas-rewiew/
To test drive and deploy Innotas for free, please visit:
http://www.getapp.com/innotas-application-1
About Innotas
Innotas, a leading provider of Cloud solutions for IT Management, delivers a seamless way to manage Resources, Applications, and Projects across all IT. Innotas' solutions include Project Portfolio Management (PPM), Application Portfolio Management (APM), and the Innotas Integration Platform. Headquartered in San Francisco, Innotas has hundreds of customers nationwide, including Bank of the West, Tiffany & Co., Crocs, Crayola, City of Memphis, RelayHealth, and World Vision. For more information, visit http://www.innotas.com or contact 866-692-7362.
About GetApp
GetApp is the largest independent online marketplace that helps small to mid-sized businesses and startups discover, evaluate and manage the perfect cloud business apps for their needs. Its mission is to support millions of users in their "best app" research with comprehensive directories, interactive search tools, side-by-side comparison tables, user reviews and app evaluation resources.
In addition, GetApp serves as a global online marketing channel for thousands of cloud business application developers. GetApp operates primarily in North America and the U.K. It is privately owned and backed by Nauta Capital. http://www.getapp.com/