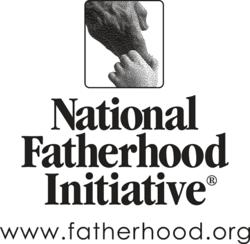 NFI and Nissan want to help dads make their car the place where busy family schedules, the protection and safety of their children, and significant conversations and memories all come together
Germantown, MD (PRWEB) February 07, 2012
National Fatherhood Initiative (NFI) and Nissan have partnered on the "Innovation for Fatherhood" campaign to provide fathers with practical tips and resources to help them get the most out of the family car.
Throughout the month of February, the partners will share guidelines for choosing the right car for your family, practical tips on maintenance and safety, and advice on making the most of family bonding time in the car. The helpful information for dads will be disseminated on the partners' Facebook pages, Twitter feeds, websites, and via NFI's free, weekly email service, the Dad E-mail™.
"The family vehicle is more than a means of transportation from point A to point B," said Vincent DiCaro, NFI's Vice President of Development and Communication. "NFI and Nissan want to help dads make their car the place where busy family schedules, the protection and safety of their children, and significant conversations and memories all come together."
Through this cause marketing campaign, Nissan continues to demonstrate that it is the car brand that cares most about dads. In June 2011, Nissan received a Fatherhood Award™ from NFI for its "Baby" television ad.
"Nissan recognizes the important role fathers play in the lives of their families," said Jon Brancheau, Vice President of Nissan Marketing. "Being a parent is the most challenging and yet rewarding job on the planet. At Nissan, our job is to support dads by designing and building vehicles that help meet their families' transportation needs in the most safe, efficient and stylish way."
Dads are encouraged to visit http://www.fatherhood.org/nissan to access the campaign's free resources and connect to the social media tools and email lists where the conversation is taking place.
The campaign is part of NFI's efforts to link dads to the brands that can help them enhance their fathering journeys. Previous partners include FedEx, Twentieth Century Fox (for the film We Bought a Zoo), and Scholastic.
As the premier fatherhood renewal organization in the country, National Fatherhood Initiative (NFI) works in every sector and at every level of society to engage fathers in the lives of their children. NFI is the #1 provider of fatherhood resources in the nation. Since 2004, through FatherSOURCE™, its national resource center, NFI has distributed over 5.9 million resources, and has trained over 11,700 practitioners from over 5,400 organizations on how to deliver programming to dads. NFI is the most quoted authority on fatherhood in America; since 2009, NFI has been mentioned in over 1,400 news stories, and makes regular appearances in national media to discuss the importance of involved, responsible, and committed fatherhood. Learn more at http://www.fatherhood.org.
In the Americas, Nissan's operations include automotive styling, engineering, consumer and corporate financing, sales and marketing, distribution and manufacturing. Nissan is dedicated to improving the environment under the Nissan Green Program and was recognized as an ENERGY STAR® Partner of the Year by the U.S Environmental Protection Agency in 2010 and 2011. More information on Nissan in North America, the Nissan LEAF and zero emissions can be found at http://www.nissanusa.com.
###