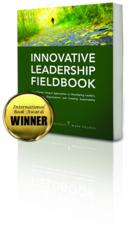 Great management skills don't come easy. Years of practice, professional training, and plenty of mistakes made and learned-from are the only way to really master management in a business setting
Columbus, Ohio (PRWEB) March 26, 2013
According to the website Masters in Management, "Great management skills don't come easy. Years of practice, professional training, and plenty of mistakes made and learned-from are the only way to really master management in a business setting. And once you're a great manager, you have to work hard to keep the skills! Truly great managers remind themselves often of what it takes to really relate with employees and maintain a positive company culture while also producing great deliverables ahead of schedule. These sites are for everyone from managers in school or just starting out in business to those with years of experience who know that continual self-education is the only way to stay razor sharp as a manager. Bookmark these sites and revisit them often if you want to excel in business and management."
Successful decision-making skills and leadership strategies of the past are insufficient to master the obstacles businesses currently face. Key executives must continually innovate to be able to manage increasingly complex and volatile conditions, and they rarely do. Key executives are facing increasingly intricate issues that they are ill-equipped to manage.
Metcalf & Associates' website is designed to serve as a resource to leaders, managers and those aspiring to fill these roles. It is content rich with an extensive blog and links to publications and free book chapters published by the firm. These blogs and articles help to shift perspective, strengthen organizational awareness and increase executive and organizational capacity necessary to meet strategic goals. They help leaders change themselves and their organizations at the same pace by offering organizational consulting in conjunction with leadership development. Topics range from helping leaders innovate how they lead to building resilience to transforming a family-owned business. The blogs are a quick read while the papers and book chapters offer a much more detailed approach to implementing change and building leadership.
Among distinguished publications the firm has authored are the Innovative Leadership Fieldbook, winner of the 2012 International Book Award for Best Business Reference Book and the Innovative Leadership Workbook for Nonprofit Executives winner of the 2012 USA Book Award for Best Business Reference Book.
Metcalf & Associates, Inc., differentiates itself in its approach and published materials by using pioneering theoretical work in the field of leadership development, integral theory and organizational transformation. Its role is to translate this leading edge research into tools and processes that are practical to implement in mainstream organizations.
The website shares unique and integrated content that has been used to by leaders to cultivate greater strategic vision and purpose while expanding their capacity to meet ever more and greater complex organizational challenges. These practical tools develop an executive's aptitude for rigorous examination and tactical transformation. For change to be successfully implemented and sustained, all of these elements must be considered as a whole.
Metcalf & Associates, Inc., is a leadership development and management consulting firm that uses an integrative approach to help leaders and their organizations innovate how they lead and how they operate, helping them to thrive in a rapidly changing environment. CEO Maureen Metcalf is an acclaimed thought leader who has developed, tested, and implemented emerging models that dramatically improve leaders and contribute toward organizational success. Go to http://www.innovativeleadershipfieldbook.com to find out more about Metcalf & Associates, and for information about all the workbooks in the series.