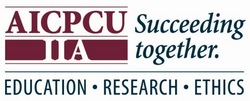 Our customers have a wide variety of professional needs...Through our CEU.com division, we will be able to meet those needs more efficiently.
Malvern, Pa. (Vocus) January 7, 2010
The American Institute for CPCU (the Institutes) announce that they have finalized the acquisition of Connecticut-based CE University, Inc. (dba CEU.com). In the deal, finalized on December 23, 2009, the Institutes acquired CE University, Inc.'s outstanding stock and its online brand, CEU.com. CEU.com will continue its insurance CE operations from its Old Saybrook, Connecticut office.
With this acquisition the Institutes will be better positioned to meet the continuing education (CE) needs of agents, brokers and adjusters.
CEU.com will retain its brand identity, operating as a separate business unit of the Institutes. The CEU.com division will continue to provide cost-effective and convenient online CE courses for agents and adjusters, and will draw upon the Institutes' extensive technical insurance content to provide an even greater variety of CEU.com branded online CE courses.
The Institutes will continue to offer its numerous professional credentials, including the Certificate in General Insurance, the CPCU designation and other designations in functional areas like claims (AIC), finance, reinsurance (ARe), risk management (ARM), underwriting (AU), and more. Additionally, the Institutes will continue to offer its rapidly growing assortment of Institutes Online learning modules and short courses covering a wide variety of technical insurance topics.
"Our customers have a wide variety of professional needs," said Peter L. Miller, CPCU, president and CEO of the Institutes. "Some customers want professional designations and certifications, others want online technical insurance content to fill organizational and individual knowledge gaps, others want customized learning solutions to meet specific strategic goals, still others want convenient and cost-effective online CE courses for license renewal. Through our CEU.com division, we will be able to meet that last need more efficiently."
About the Institutes
The Institutes are the leader in delivering proven knowledge solutions that drive powerful business results for the risk management and property-casualty insurance industry.
Institute knowledge solutions include the CPCU designation program; associate designation programs in areas such as claims, risk management, underwriting, and reinsurance; introductory and foundation programs; online courses; research; custom solutions; assessment tools, and continuing education (CE) courses for licensed insurance professionals and adjusters through its CEU.com division.
Contact:
Peter L. Miller, CPCU
Phone: (610) 644-2100, ext. 7732
###