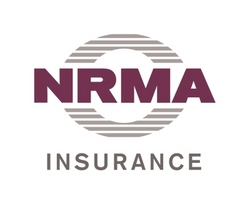 The research suggests many people are passionate about helping their community, but are simply too busy to be able to dedicate as much time as they would like
Brisbane, QLD (PRWEB) March 14, 2009
NRMA Insurance research has revealed three out of five Queenslanders wish they could do more for local community groups and charities - with more than half (52 per cent) blaming a lack of time as the biggest deterrent.
NRMA Insurance Queensland State Manager Brett Robinson said the car insurance provider was encouraging Brisbane residents wanting to do more for their local community to participate in its annual Community Grants program.
"The research suggests many people are passionate about helping their community, but are simply too busy to be able to dedicate as much time as they would like," he said.
"Through the Community Grants program we are offering community groups the chance to help solve community issues, and our simple online application process is quick and straightforward."
Brisbane groups which have benefited previously from an NRMA Insurance Community Grant include the Paraplegic Benefit Fund and Spinal Injuries Association's L Plate campaign, which educate drivers on the consequences of their decisions on the road.
NRMA Insurance awards one-off grants of up to $5,000 to groups being pro-active in the areas of road safety, crime prevention, emergency readiness and response and reducing carbon emissions.
"The Community Grants program provides a great opportunity for our organisation and Brisbane residents to work together to build a safer and greener community," Mr Robinson said.
"Since 2003 we've seen some great results from the program. Awareness and education, particularly in the areas of road and home safety & security is increasing, which is great news for our customers, our business and the wider community."
Since the inception of the program, more than $500,000 worth of grants have been invested in community programs in Queensland. More information and the online application can be found at http://www.nrmaqld.com.au/grants. Applications close March 31.
*Based on Woolcott Research commissioned by NRMA Insurance February 2009.
About NRMA Insurance
NRMA Insurance is a leading insurer offering car insurance quotes, home insurance, contents insurance and more for the residents of Queensland.
# # #