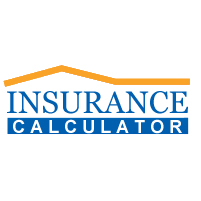 New York, NY (PRWEB) November 19, 2012
Insurance Calculator Inc., America's leading auto insurance provider, takes another giant step forward in the expansion of the company's online presence. The company is pleased to announce the latest domain acquisition on AffordableInsurancePlans.com. "AffordableInsurancePlans.com is an established website with a large database of unique content and user-base," said Eric Macaluso, CEO of Insurance Calculator Inc. "The acquisition on this property will provide an instant boost to our current user-base and website usage."
All of the traffic on the homepage and sub-pages of AffordableInsurancePlans.com are now being automatically redirected to corresponding pages on the company's official website - InsuranceCalculator.net. "At this time, we are not planning to develop out the domain," said Eric. "We believe by redirecting visitors to our main company website will be more beneficial to us in the long run in terms of improving our brand awareness."
Insurance Calculator Inc. is on a constant look-out of domains in the insurance industry. "We have several other domains in the acquisition process," said Eric. "We will announce them as the process is finalized."
Insurance Calculator Inc. provides instant quotes on various auto insurance products including, but not limited to, car, truck, motorcycle, RV, ATV, classic car, antique car, collector car, commercial vehicle, and military car insurance. Individuals coming from AffordableInsurancePlans.com will now benefit from InsuranceCalculator.net and its services.
For more information on the acquisition or the company, please visit InsuranceCalculator.net