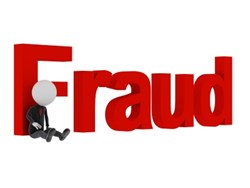 In 2011 insurers detected 139,000 bogus or exaggerated claims, a figure which is 5% higher than it was in 2010.
(PRWEB UK) 27 September 2012
In 2011, insurers detected 139,000 bogus or exaggerated claims, a figure which is 5% higher than it was in 2010. On top of this, these illegal claims were on average higher in value than they were the previous year, meaning that the total rise in costs to the industry, had this fraud not been detected, could have been £983 million - a 7% increase on 2010. The most common fraudulent claims were household claims but the most expensive were dishonest motor insurance claims. The fraudulent car insurance claims that were uncovered saved the insurance industry a whopping £541 million. Currently, insurance fraud adds on average an extra £50 to the annual insurance bill for every UK policyholder.
Examples of bogus claims uncovered included: A group of 30 men who hired a coach and all claimed whiplash following a staged accident with the car behind; a family who had made more than 100 claims for damage to their property and a man who had cut his thumb in a gym and made a claim for a more serious injury using a photo downloaded from the internet.
The IFR is designed to make it easier for insurers to prevent fraud by making the details of known fraudsters available to insurers. This will make it harder for insurance cheats to get insurance, credit and other financial products on top of the criminal record which they may have acquired as a result of their fraud.
Andrew Goulborn, Commercial Director for car insurance comparison site Tiger.co.uk commented: "Here at Tiger.co.uk we are glad to see progress being made to prevent insurance fraud. The register will make it easier for insurance companies to prevent ongoing fraud by having access to information about known fraudsters. Insurance fraud is not a victimless crime, it is the law abiding consumer who is picking up the bill. The IFR will hopefully prevent known fraudsters from making future fraudulent claims which can only be a good thing."
http://www.tiger.co.uk is a trading name of Call Connection Ltd. Tiger.co.uk is a UK based, independent price comparison site, offering insurance quotes from over 150 motor insurance brands. Call Connection Ltd is authorised and regulated by the Financial Services Authority (number 308374).