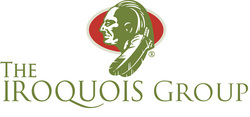 As one of the largest networks of independent insurance agencies in the United States, The Iroquois Group provides important benefits to its members
Deerfield Beach, FL (PRWEB) November 8, 2010
The Iroquois Group® and QQ Solutions today announced that they have entered into a partnership to offer Iroquois® members a Preferred Purchase Program. The Preferred Purchase Program provides insurance agencies that are members of The Iroquois Group with significant discounts on the entire QQ Solutions family of products and services including:
"As one of the largest networks of independent insurance agencies in the United States, The Iroquois Group provides important benefits to its members," said David Ward, Regional Vice President of Iroquois South. "We are pleased to now add to this list of benefits the Preferred Pricing Program for QQ Solutions' agency management system and other software solutions."
"We are excited that The Iroquois Group has selected QQ Solutions as an approved supplier of software solutions for its independent agency members," added Michael Stebel, Chief Operating Officer of QQ Solutions. "Now, through our partnership, Iroquois members will have access to QQ Solutions' products and services, which offer the highest capabilities and value in vital insurance agency technology at significantly discounted prices."
To learn more about the Preferred Purchase Program for Iroquois Group members, please call 1.800.940.6600 x144.
About the Iroquois Group:
The Iroquois Group is one of the oldest and largest networks of P&C insurance agencies in the Country today, with more than 1,800 Member Agents nationwide. Independent agents with premium from $500,000 to $50 million join The Iroquois Group to increase their revenue, profits and agency value.
To learn more about The Iroquois Group, please call 1.716.373.5511 or visit the Web site at: http://www.IroquoisGroup.com.
About QQ Solutions, Inc.:
QQ Solutions is a software company that provides feature-rich, affordable solutions that help independent insurance agencies grow revenues, enhance productivity and operate more efficiently. The company's vision is to help independent insurance agencies compete in the digital world, by leveraging Web technology, social media, Internet marketing and real-time services.
QQ Solutions strives to delight its customers by exceeding their expectations in product quality, customer service, training & support, and by meeting their evolving needs through a program of continuous product development and improvement incorporating the best available technologies.
The company's headquarters is located in Deerfield Beach, Florida, where the company employs 65 people in software development and testing, product management, product support, training, marketing, sales, IT and administration.
To learn more about QQ Solutions products, please call the company at 1.800.940.6600 or visit the QQ Solutions Web site at: http://www.QQSolutions.com.
Iroquois Group Contact:
Chuck Massaro
1.716.373.5511
http://www.IroquoisGroup.com
QQ Solutions Contact:
Larry Smith
QQ Solutions, Inc.
1.800.940.6600 x144
http://www.QQSolutions.com
###