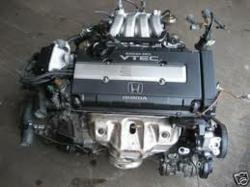 The crate motors that are now imported are designed to provide a broader resource online for car owners that require a replacement motor.
Houston, Texas (PRWEB) January 01, 2013
The CrateEnginesforSale.com company is now importing Integra crate engines for direct sale to vehicle owners and those that perform installations. These imported engines are OEM builds and provide the JDM replacement that foreign vehicle owners often search for through the secondary market. This new stock is currently available for shipment and can be ordered online and offline. More information can be found at http://www.crateenginesforsale.com/honda/integra-crate-engines-sale.
Honda produced the Integra vehicle from 1985 to 2006. It was marketed as an Acura or Honda depending on the part of the country where it was sold. These performance vehicles gained popularity before the Civic and other models. The rise in foreign vehicle sales in the U.S. helped this vehicle to sell millions.
The crate motors that are now imported are designed to provide a broader resource online for car owners that require a replacement motor.
Part of the popularity for foreign produced engines is the traditionally lower mileage that is on the block of a used unit. The emissions standards in Japan and other Asian countries can cause premature engine swaps to be made. These JDM engines are often sold to secondary market companies for resale to the public. Customers that cannot find used editions often search for new crate units. This demand is part of the reason for the new inventory upgrade at the CrateEnginesforSale.com website.
A new warranty program has now been established for the entire inventory that is now in stock. These new warranty terms now provide a 3-year period of protection from the most common forms of damage. This new warranty offers an unlimited mileage guarantee for the term of coverage to help car owners and installers that place motors in customer vehicles. These warranties are helping to provide more value compared to a preowned engine sold online
The relaunch online of the company website has helped to introduce more buyers in the U.S. to the growing inventory from this company. New additions to the inventory as well as to this online area now provide faster ways to receive pricing information.
New pages are now added daily to the company website to offer educational value to those performing research before sale. The announcement of the recent site relaunch can be found at http://www.prweb.com/releases/crate-engines-website/launches-ford-chevy-dodge/prweb10176599.htm.
About Crate Engines for Sale Co.
The Crate Engines for Sale Co. stocks a complete inventory of foreign and domestic motors that are sold as swaps and replacements to customers. Both sides of the automotive industry are serviced through this company. The automotive dealerships, junkyards and mechanics that purchase the online inventory receive affordable pricing for resale to customers. Vehicle owners that purchase motors for installation receive equal incentives from the Crate Engines for Sale Co. Through same day shipping measures and quality control, this company has increased its customer satisfaction ratios for shipped engines in the U.S. and Canada.