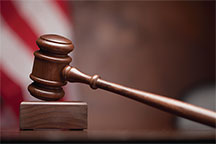 This provision modernizes the patent laws to allow information to be posted online, rather than requiring it be contained on the patented product
(PRWEB) October 28, 2011
On September 16, 2011, the America Invents Act (AIA) became law. However, a number of the provisions of the Act do not have an "effective date" for some time. For example, the most sweeping change in the law, that of establishing priority on a first to file basis, does not commence until March 16, 2013. Nevertheless, there are some provisions which immediately take effect. The expert patent attorneys of Bay Area Technology Law Group explain one impact the provision will have on the patent process: the addition of "virtual" marking.
One of the changes taking immediate effect is the patent marking provision of 35 U.S.C. §287. Under that provision, public notice that an article had been patented required that the word "patent" or the abbreviation "pat.," together with the patent number, be fixed upon the product or, when not practical, on the packaging containing it. The statute further provided that "in the event of failure to so mark, no damages shall be recovered by the patentee in any action for infringement, except on proof that the infringer was notified of the infringement and continued to infringe thereafter, in which event damages may be recovered only for infringement occurring after such notice."
"In other words," explains Malcolm Wittenberg, an intellectual property attorney at Bay Area Technology Law group, "damages accrued only upon providing the accused infringer with actual notice. If a product was properly marked, damages would accrue from the date of infringement."
The patent attorneys of Bay Area Technology Law group point out that this provision could prove problematic for the patentee; oftentimes, it is difficult to mark a product or its packaging, particularly when the product is small or when multiple patents have been procured covering various aspects of a single product.
The AIA recognized this problem, and modified 35 U.S.C. §287 to have the law no longer require that patent numbers be placed on patented articles or their packaging. Section 15(a) of HR 1249 provides for "virtual" marking, requiring only that the word "patent" or the abbreviation "pat." be shown together with a publicly accessible Internet address where relevant patent numbers and information can be found.
"This provision modernizes the patent laws to allow information to be posted online, rather than requiring it be contained on the patented product. This will make it easier for patentees to seek damages for infringement, making the law more fair and encouraging innovation," notes Wittenberg.
For more information about the new changes to marking requirements under patent law or any of Bay Area Technology Law Group's products or services, call them at (415) 868-4682 or visit them online at http://www.batechlaw.com.
About Bay Area Technology Law Group
Bay Area Technology Law Group is a law firm focusing exclusively on the practice of intellectual property law.
The firm's intellectual property, patent and trademark attorneys, Malcolm B. Wittenberg, Bill Wigert and Nathan Koenig have, between them, almost 100 years of experience in this area of the law. The firm is capable of working in virtually any field of technology and with offices in San Francisco and Sonoma County, is dedicated to servicing the intellectual property needs of the San Francisco Bay Area.
###