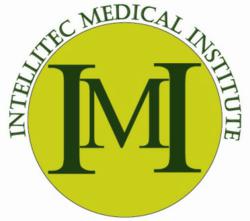 Over the past two years, our student enrollment has doubled, and we are excited about the opportunity to move into a facility...
Colorado Springs, Colo. (PRWEB) October 13, 2011
Only a short drive separates IntelliTec Medical Institute's new campus in the Tiffany Square mall along Interstate 25 from its previous location in Colorado Springs. Yet, while the two are a short drive away from one another, the new facility is light-years ahead in terms of amenities.
The new Tiffany Square location is being completely renovated and will offer a more convenient, larger campus and technology improvements. Later next month, IntelliTec Medical Institute (IMI) will begin moving from its current 27,000-square-foot facility to one spanning more than 40,000 square feet. The additional space will support plans for enrollment growth and future academic program expansion. The institute's administration plans to have all classes operating at Tiffany Square by Jan. 1, 2012.
The new facility, at 6805 Corporate Drive, Colorado Springs, CO 80919, will feature a brand-new dental suite, a new personal fitness studio, a new massage suite that will be open to the public, and a career services center to support more one-on-one focus with students and graduates to enhance their career search skills, including resume preparation and job interviewing.
"Over the past two years, our student enrollment has doubled, and we are excited about the opportunity to move into a facility that will not just be a great educational facility, but will be convenient for students traveling from all parts of Colorado Springs," said the Colorado Springs campus director, Todd A. Matthews Sr.
Matthews joined IMI two years ago and is excited about the move to Tiffany Square.
"I've contributed to designing new school campuses in the past," Matthews said, "but IMI at Tiffany Square is a unique project that sets a new standard."
Established in 1966, IMI is an institute of higher education offering both certificate and Associate degree programs in medical training. IntelliTec Medical Institute is also a member of the Better Business Bureau, the Colorado Private School Association and the Greater Colorado Springs Chamber of Commerce.
IMI's programs focus on healthcare, and its mission will continue to involve helping graduates put their education to work. The new facility has been designed to enhance the school's academic programs and student services programs. IMI's dental program is accredited by the ADA, and, for the second consecutive year, IMI has been named a "Military Friendly School."
Tiffany Square's ownership is pleased IMI will become an important tenant in the project.
"We're particularly excited to welcome IntelliTec Medical Institute to Tiffany Square because IMI is an impressive institution," said Joe Weirick, managing agent for Tiffany Square, LLC. "Tiffany Square, LLC and its leasing team, NAI Highland Commercial Group, believe IMI's decision to locate with us demonstrates to the market how important it is to have a great facility in a great location. We know that IntelliTec supports the bettering of the community, and we're pleased that this tenant is one that will help spur growth in this developing part of Colorado Springs."
About IntelliTec Medical Institute
IntelliTec Medical Institute is dedicated to educating students to prepare them for rewarding careers in the medical profession. Its programs emphasize the importance of practical, hands-on experience and quality training. Each program is designed to teach students the entry-level skills necessary to enter today's workforce with confidence and prepare for their careers in less time than the average school. IntelliTec Medical Institute is accredited by the Accrediting Bureau of Health Education Schools, the Commission on Dental Accreditation and the American Dental Association. Day and evening classes are offered, and financial aid is available for those who qualify. Programs approved for veterans are also available. The School is located at 2345 N. Academy Blvd., Colorado Springs, CO 80909. For more information on the School, call 719-596-7400 or visit http://www.IntelliTecMedical.edu.
Contact: Todd A. Matthews Sr., Campus Director, IntelliTec Medical Institute
Phone: (719) 596-7400
Email: tmatthews(at)intellitecmedical(dot)edu
Contact: Joe Weirick, Managing Agent, Tiffany Square, LLC
Phone: (414) 852-6281
Email: jweirick(at)crpcommercial(dot)com
###