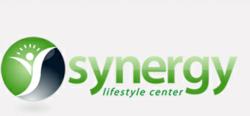 Bakersfield, CA (PRWEB) March 27, 2013
Synergy Lifestyle Center is pleased to unveil a new IOP (Intensive Outpatient Program) for drug addiction treatment which is unique in Bakersfield—it's the only doctor-run IOP in town.
Patients of Synergy's IOP will receive a minimum of 9 hours of intensive group counseling per week, as well as weekly individual counseling sessions by certified addiction counselors. Additionally, patients with severe need can receive weekly support from a board certified doctor who specializes in addiction medicine.
"As a passionate partner to the Bakersfield community, our main goal is to ensure our patients are healthy and successful on their road to recovery. We saw a need to provide intensive outpatient services because it was the best way to treat many professionals in the area," said Dr. Jan Trobisch, of Synergy Lifestyle Center. "A lot of people need help for addiction treatment that traditional outpatient services can't provide—our IOP addresses the needs of those patients."
While IOP patients are in attendance to their 3-hour daily sessions, meals are also included.
Prior to starting the intensive outpatient program, Synergy's outpatient detox program, which successfully launched last year, has seen tremendous success providing patients with the opportunity to get detoxified from heroin and prescription painkillers within the office setting.
"Our comprehensive outpatient detox program is particularly important for patients who are addicted to opioid painkillers and heroin, as withdrawal can be very painful without the assistance of prescription medications. We specialize in addiction treatment and helped hundreds of patients to stop using drugs or alcohol," added Dr. Trobisch. "The intensive outpatient treatment program is just the next step in helping people from Bakersfield to recover from their addictions."
The benefit of an IOP is that patients can work normally and live in their known environment. These factors helps patients to better integrate the treatments and steps forward given in the program into their own life. Doctors at Synergy also are seeing that this flexibility, while still providing the best intensive care, will mean that patients can stick to the program and not revert back to their previous destructive habits.
For more information about Synergy's Intensive Outpatient Program (IOP) visit http://www.synergylifestylecenter.com.
About Synergy Lifestyle Center:
Synergy Lifestyle Center, located in Bakersfield, CA, offers a comprehensive approach to Medical Weight Loss and Addiction Treatment that is tailored to the specific needs of individual patients through the combination of various proven treatment methods.
Our highly trained professionals are standing by to improve your emotional and physical health. Find out for yourself and schedule an appointment at 661-878-9100 or contact Synergy Lifestyle Center at http://www.synergylifestylecenter.com/.