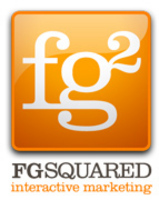 FG SQUARED and Jive Software have a really productive working relationship, utilizing Jive SBS
Austin, Texas (Vocus) March 11, 2009
FG SQUARED, a full-service, interactive agency with a fifteen year history of delivering bottom-line results for Fortune 500 clients, and Jive Software today announced combined support of Jive Social Business Software 3. FG SQUARED and Jive have a strategic partnership to provide social business software to clients seeking technologies that will provide a strong ROI.
FG SQUARED currently utilizes Jive's Social Business Software, which enables them to work directly with co-workers, clients and vendors on one platform. Jive provides FG SQUARED with the ability to leverage the combination of social media and their intranet to provide information sharing and collaborative project management. Improved efficiency and ROI result from freeing siloed departments and aligning their functions.
"FG SQUARED and Jive Software have a really productive working relationship, utilizing Jive SBS," states Steve Golab, president & CEO of FG SQUARED. "Being a Jive case study ourselves, we have first-hand knowledge of Jive's extensibility options and can develop a community that maximizes the software's applications for clients."
"We needed a partner to help us take PGiConnect.com, our developer community, to the next level and really create the kind of environment that invites collaboration and ideation," commented Mark Horne, VP Marketing, Premiere Global Services, Inc. "With help from both FG SQUARED and the Jive platform, we are now able to connect people and ideas in a Web 2.0-enabled community (http://www.pgiconnect.com) so that customers, partners and developers are able to build and deploy applications in real time."
Jive is the creator of Social Business Software (SBS), the new business architecture that's helping companies break through bottlenecks, do more with less, and rapidly produce results. With Jive SBS, employees, customers and partners are instantly connected, problems are quickly solved, unrealized opportunities are seized, and priorities get aligned. When businesses just Jive SBS to harness the collective intelligence and creativity of its social business network, revenues go up and costs go down, creating a Social Capital Marketplace underpinning improved performance and customer satisfaction.
"Jive values our partnership with FG SQUARED and its clients. The interactive firm clearly understands how to unleash the full potential of Jive's Social Business Software," said Sam Lawrence, chief marketing officer at Jive Software." We look forward to seeing the creative ways they incorporate Jive SBS into their current and future clients' businesses."
About Jive
Jive is the SBS market share leader with more than 2,500 customers, including 15% of the Fortune 500. Founded in 2001, Jive is headquartered in Portland, Oregon. For more information, visit Jive Software online.
About FG SQUARED
Founded in 1994, FG SQUARED is a full-service interactive marketing agency on the forefront of next generation web technologies that delivers bottom-line results to Fortune 500 clients such as Advanced Micro Devices (AMD), Hitachi, Ltd., Shell Oil Co., Motorola, Premiere Global Services, Callaway Golf and Canon. The FG SQUARED team applies interactive technologies and expertise in marketing to create a faster track to profitability™. The firm assists companies throughout all phases of interactive marketing development including high impact user experiences, social media design, search marketing, e-learning, consumer marketing, and ongoing refinement. From strategy to delivery, FG SQUARED provides true results that are on target, on time, and within budget.
For more information about FG SQUARED Interactive Marketing, please visit them online at FG2.com or call them at 512-481-8831.
Media Contact
Cynthia A. Baker
Accolades Public Relations
512.586.8278 (cell)
###