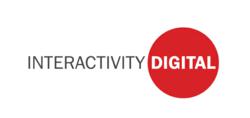 This contest is unlike any other in the industry and is what sets Interactivity Digital apart. The opportunity to attend one of the hottest conferences of 2013 is a digital marketer's dream. - Gary Henderson; CEO Interactivity Marketing
Conway, SC (PRWEB) March 06, 2013
Interactivity Digital is one of the hottest digital marketing conferences of 2013 that will focus on the areas of search engine optimization, paid search marketing, social media, email marketing, analytics, conversion optimization, and content marketing strategy. The conference will feature 25+ presenters, all of whom are highly regarded as thought leaders in the digital marketing field.
How does it work? Contestants are invited to select who they think will win each of the 63 tournament games that take place from March 21 on. For each game you get right, you earn points. The point value for a correct pick increases with each round of the tournament, culminating with the championship game on April 8. The official contest can be found on Interactivity Digital's March Madness Bracket Challenge webpage.
Whoever scores the most points will win a VIP trip to Interactivity Digital in May of 2013. Prize package includes 3 nights (May 14-17) at The James in South Beach, roundtrip airfare (up to a $500 value), VIP transfer to and from Interactivity Digital and a free VIP ticket to the event (includes all sessions, food, drinks and networking).
Only 150 tickets for the conference are available. Tickets for Interactivity Digital are on sale now at the event's website. (If the contest winner previously made arrangements, Interactivity Marketing will reimburse contestant actual expenses up to $3,000).
About Interactivity Digital
Interactivity Digital is an event that was designed with the intention of moving the entire digital marketing industry forward by featuring mind-blowing speakers, expert panel discussions, and once in a lifetime networking opportunities. With only 150 tickets available for purchase, Interactivity Digital promises to be one of the most exclusive digital marketing conferences on the east coast.
About Interactivity Marketing
Headquartered in Myrtle Beach, South Carolina, Interactivity Marketing is a fully-integrated digital advertising and marketing agency that provides branding, print, web design and development, search engine and social media marketing, and marketing strategy services to clients across the nation. Regarded as one of the fastest growing digital agencies in the southeast, Interactivity Marketing continues to win business and break new ground by implementing measurable and innovative creative marketing solutions and strategies for its clients.