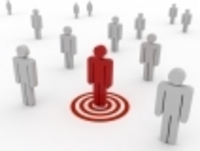 We want The InterestMatrix to become the tool of choice for every professional looking to gain advantage of new possibilities in interest-based marketing
New York, NY (PRWEB) March 16, 2009
Interest Matrix TM, a new tool and service released in a beta version today by Semantic Communities LLC, is designed to help marketing professionals, SEO/SEM and PPC practitioners, content creators, and media buyers leverage the new world of "interest-based advertising", and avail themselves of instant market research data and draw psychographic portrait of their target audience.
The recent attention of the marketing industry to 'interest-based' advertising created a need for many professionals for better understanding of what exactly the interest - based marketing is and how companies could benefit from using it.
The InterestMatrixTM is a continuously updated database of thousands of human passions and interests mined from millions of open online profiles on social communities and networks. The engine extracts member preferences, organizes and analyzes them with complex algorithms, and delivers sets of related interests and keywords for various market segments. For example, according to The InterestMatrixTM, people who say they like 'American Idol' are very likely to also watch 'Desperate Housewives,' 'The OC,' and 'Lost,' but not likely to watch 'Pulp Fiction' or 'Monty Python.' They do, however, like shopping and dancing, but have no interest in martial arts or biking.
"We'd like to contribute to new model of interests-based marketing since we believe that interests form a stable and comprehensive 'signature' for consumer behavior and preferences," says Emil Freund, CEO of Semantic Communities, "Interest is a constant characteristic of human beings. For example, a person who likes golf or cooking is very likely to have those interests for a lifetime. The ability to describe and quantify correlated sets of interests for any given audience segment can provide a unique window on to further understanding human motivations and lifestyles. By using the unique insights provided by our tool, a business can aim irresistible message at their intended audience with laser precision."
Once a business identifies its customers' 'psychographic signatures' - 'mindsets' or 'psychological profiles' -- it becomes much easier to design and execute a marketing strategy across multiple media platforms The tool delivers not only the answer to questions like: who are my customers, what do my customers like, don't like, or might like; but also uncovers the hierarchy of interests any person or a group have, and shows how human interests are related to each other. Thus, making it possible to predict consumer behavior along entirely new axes. For example, if you are planning a campaign seeking to reach young people interested in 'cooking', it may be helpful to you to learn that many cooking-minded people are also interested in swimming, furthermore, discover the exact percentage of these swimming enthusiasts who might be open to an ad related to cooking.
The InterestMatrixTM is also a unique tool for discovering psychologically related keywords. Today, even the best keyword tools are based on one-dimensional linguistic analysis of keywords, its synonyms and keywords phrases repeated in several variations. Let's suppose you are looking for keywords related to the term 'flowers.' Using traditional keywords tools you will get dozens of phrases with various combinations of the word 'flowers,' but you will never get words such as 'love,' 'chocolate' or 'candles'. With our tool you do. We hope this functionality can create a bridge between traditional keywords -based and new 'interest-based' approaches.
Until the launch of the InterestMatrix TM today, the data it provides was available only internally to companies like FaceBook or Google, or big ad networks, who closely guard the data and keep it behind closed doors. It was also possible to get such data by commissioning market research or surveys. However, such research is expensive and time consuming. With the InterestMatrix TM advanced marketing data is instantly available to and affordable for any business.
"We truly see lots of value and opportunities here, from small strip-mall stores to big businesses and global media buyers alike," says Emil Freund, "Small website authors can use our tools to better focus the content and define their niche. Mid-size companies can avail themselves of our detailed custom research reports, which combine data delivered by the InterestMatrix with standard demographic information. Enterprise-level clients can tailor very specific sets of services including full access to our data streams."
The basic subscription to The InterestMatrixTM beta is absolutely free for now. Moreover, mindful of the fact that all marketing budgets are very tight now, Semantic Communities is offering generous discounts on its custom profiling and reporting services.
"We want The InterestMatrix to become the tool of choice for every professional looking to gain advantage of new possibilities in interest-based marketing," says Emil Freund. "Today, we released our first version of The InterestMatrix TM. What industry professionals say about our tool is very important to us because their response will shape all our future features. The initial feedback has been very encouraging. Everyone has quickly recognized the unique value we have to offer. Please visit The InterestMatrix TM and see for yourselves, tell us what you think and how we can help improve your understanding of your customers and effectiveness of your marketing efforts."
Semantic Communities LLC is a New York based web research and development company founded by a group of scientists and entrepreneurs in June 2007. The company's goal is to bring the promise and power of Semantic Web and Social Media technologies to every marketer, content owner or entrepreneur.
###