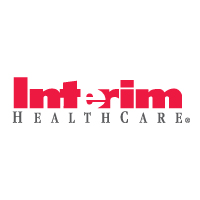 SUNRISE, Fla. (PRWEB) January 10, 2019
Interim HealthCare Inc., the nation's leading franchise network of owners providing homecare, senior care, hospice and healthcare staffing services, announces its No. 1 spot in the Senior Care category of Entrepreneur magazine's 2019 Franchise 500® list. The Franchise 500® recognizes companies for outstanding performance in areas including unit growth, financial strength and stability, and brand power.
Founded in 1966, Interim HealthCare is the nation's leading healthcare franchise company. Interim is unique in having franchise offerings that span the entire continuum of care and provide the greatest opportunity for meeting the needs of the growing elderly population.
"As we celebrate 40 years of producing the Franchise 500, it's a good opportunity to step back and look at how much has changed since that first ranking in 1980," says Jason Feifer, editor in chief of Entrepreneur. "While the franchise business model has changed little, the strongest franchise brands are constantly evolving and innovating to keep up with changing trends and technology."
With its legendary brand built on 50 years of home care, hospice and staffing expertise, Interim has a deep understanding of today's regulatory environment and complexities of building franchise operations. For more details about the company's franchisee opportunities, visit http://www.interimfranchising.com or watch what other franchisees have to say here.
Placement in the Franchise 500® is a highly sought-after honor in the franchise industry, as evidenced by the fact that Entrepreneur received more than 1,000 applications this year, making it one of the company's most competitive rankings ever. The key factors that go into the Franchise 500® evaluation include costs and fees, size and growth, support, brand strength and financial strength and stability. Each franchise is given a cumulative score based on an analysis of more than 150 data points, and the 500 franchises with the highest cumulative scores become the Franchise 500® in ranking order.
Over its 40 years in existence, the Franchise 500® has become both a dominant competitive measure for franchisors and a primary research tool for potential franchisees.
Interim HealthCare Inc.'s position on the ranking is a testament to its strength as a franchise opportunity. To view Interim HealthCare Inc. in the full ranking, visit http://www.entrepreneur.com/franchise500. Results can also be seen in the January/February 2019 issue of Entrepreneur, available on newsstands January 15th.
About Interim HealthCare Inc.
Interim HealthCare Inc., founded in 1966, is a leading national franchisor of home care, hospice and healthcare staffing. It is part of Caring Brands International which also includes UK-based Bluebird Care and Australia-based Just Better Care, both well-known franchise brands in their countries. With more than 530 franchise locations in seven countries Caring Brands International is a global health care leader.
Interim HealthCare in the United States is unique in combining the commitment of local ownership with the support of a national organization that develops innovative programs and quality standards that improve the delivery of service. Franchisees employ nurses, therapists, aides, companions and other healthcare professionals who provide 25 million hours of home care service to 190,000 people each year, meeting a variety of home health, senior care, hospice, palliative care, pediatric care and healthcare staffing needs. For more information or to locate an Interim HealthCare office, visit http://www.interimhealthcare.com.