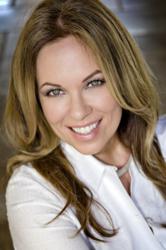 Every interior design needs to know design psychology. Every personal coach knows the importance of a client's environment in their overall success and happiness. This course brings it all together.
Rancho Santa Margarita, CA (PRWEB) March 31, 2013
As design shows take over the airwaves, viewers are quickly learning that the places we live, work and play have meaning well beyond four walls and some furniture. Recognizing the importance of interior design for overall health and happiness, the Spencer Institute offers an online Design Psychology Coach certification that blends life coaching, interior design and environmental psychology into one amazing career. More details and registration are available at http://spencerinstitute.com/design-psychology-coach-certification/.
The Spencer Institute's Design Psychology Coach certification was developed for career-oriented individuals in the fields of coaching, psychology, feng shui and design, with an emphasis on the teaching and the science of design psychology as well as successful business models. The program explores in-depth psychological aspects of design, color therapy, and environmental factors leading to clients' successes and struggles.
"Since design makes such a powerful difference in people's lives, we created this Design Psychology certification to help you create a thriving coaching and consulting career that can truly affect and change lives," said Dr. John Spencer Ellis, CEO and president of The Spencer Institute and creator of the Design Psychology Coach certification. "We understand now that homes can truly become havens when you add the benefit of design psychology to a space. It makes living more intentional and more enjoyable."
Spencer Institute Design Psychology Coach students also learn how to offer design psychology coaching for commercial projects such as resorts and hotels, restaurants, hospitals, shopping centers, office complexes, and salons.
"Regardless of your current area of expertise, learning these essential skills will take your coaching and consulting business to the next level," said course instructor Kelli Ellis, interior designer from HGTV, Brave and TLC. "No matter how you coach people now, offering design psychology coaching, or just having these high level skills, will make you a better coach."
About the Spencer Institute
Founded by Dr. John Spencer Ellis, an international leader in wellness coaching, personal development and fitness, The Spencer Institute offers life coaching, holistic education, nutrition coaching, sports psychology and wellness training certification programs delivered in online and distance learning formats that are designed to provide a step-by-step blueprint to success. The programs were developed to help people find the career of their dreams while helping others live better lives. For more information about the Spencer Institute or the Design Psychology Coach Certification, please visit http://spencerinstitute.com/design-psychology-coach-certification/