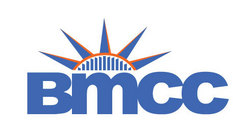 The presence of international students in classes has enriched BMCC academically and culturally.
New York, NY (Vocus) July 1, 2010
BMCC was one of three U.S. colleges—and the only community college—to receive the prestigious 2010 Paul Simon Spotlight Award from NAFSA: Association of International Educators. The award is named for the late Senator Paul Simon (D-Illinois) and recognizes innovative programs in international education.
"Senator Simon was an ardent champion of international education and foreign language learning," says Professor Michael Giammarella of the Student Life Department, who himself has promoted international education at BMCC since arriving at the college in 1973. "The Spotlight Award recognizes the work of many people in making BMCC a truly global center of learning."
In his application to NAFSA, Giammarella noted several key initiatives that the college has pursued in the service of international education. "The first is an innovative funding model that calls for allocating a portion of student fees for short-term study-abroad scholarships," he says. "These are faculty-led summer programs that provide an enriched experience for qualified students."
Currently, BMCC offers such programs in China, Costa Rica, Italy, France, Ghana and Switzerland. "As of 2009, over 475 students, mostly from minority groups, had benefited from these scholarships," Giammarella says.
Another initiative, launched by BMCC President Antonio Pérez, involves the participation of BMCC students, faculty and administrators in the Salzburg Global Seminar and its week-long International Study Program (ISP). "The Salzburg program has given us new exposure to a broad range of global issues and a clearer understanding of what it truly means to be a global citizen," Giammarella says.
BMCC's participation in the Salzburg Seminar led to the International Education Initiative, aimed at imbuing the curriculum with a global perspective. Toward that end, the college published a Global Pedagogy Handbook in 2007, outlining pedagogical best practices for bringing global insights into the classroom.
"The Handbook was spearheaded by Steve Belluscio of the English Department and contains course descriptions, assignments, lessons and projects in 31 courses in 11 academic departments as well as the Center for Ethnic Studies," Giammarella says. Courses with a global perspective include career programs like Nursing and Business, Science and Teacher Education, as well as in the Liberal Arts. "The courses are designed to nurture a global awareness among students that may well contribute significantly to their personal and educational growth," Giammarella adds.
Finally, BMCC's commitment to internationalization goals is evident in its growing population of international students. According to the 2008 Open Doors Report, a publication of the Institute of International Education, BMCC enrolled 1,602 students on non-immigrant visas, representing over 100 countries, during the 2007-2008 academic year.
"This number ranks us sixth among U.S. community colleges in international student enrollment," says Giammarella. Perhaps even more importantly, he adds, "the presence of international students in classes has enriched BMCC academically and culturally."
Borough of Manhattan Community College (BMCC) enrolls over 22,000 degree-seeking and 10,000 Continuing Education students a year. The largest community college in The City University of New York (CUNY) system, BMCC has students from more than 155 countries, and awards associates degrees in over 27 fields.
# # #