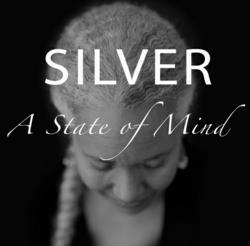 (PRWEB) March 08, 2013
Photographer Vicki Topaz announces the availability of her series about women and aging, "SILVER: A State of Mind," on DVD in honor of International Women's Day. The new film on DVD keeps vital conversations alive among women. (View Trailer) The 12-minute film on DVD features all of the women who participated in the "SILVER" project with several spoken interview excerpts. Music is by jazz vocalist Wesla Whitfield (a "SILVER" herself).
"SILVER: A State of Mind" has inspired group discussions, which has opened up a vibrant dialog around aging in our culture. Screenings of the DVD provide an opportunity to encourage women of all ages to share how they embrace their wisdom and authentic lives. Topaz now invites the broader public to share "SILVER" in any setting such as a living room with a book group or a community library or gallery. Topaz and her team welcome ideas for exhibitions, programming, and special events.
This series features 52 remarkable women, mostly in their late 50's and 60's, who have let their hair go gray. The black and white images and their accompanying quotes reveal women who are confronting issues relevant to all of us – issues of aging, authenticity, attractiveness, illness, and more. Topaz invites viewers to explore aging through these candid and vulnerable portraits, which reveal each subject's beauty, grace and strength as they boldly face the camera, bow their heads in introspection, or toss their hair with joy.
The DVD is available for $20 per copy online at http://www.womenonaging.com. The community is welcome to view a selection of portraits from the project on the website or join the Facebook community to continue the dialog http://www.facebook.com/womenonaging.