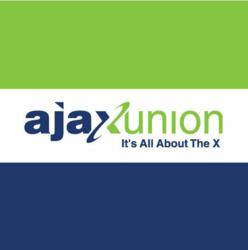 A customer who makes one purchase is great—but retaining a loyal customer base is even better.
(PRWEB) March 11, 2013
Ajax Union, a New York-based internet marketing company available online at http://AjaxUnion.com, is currently welcoming back its client Paper Goods for the month of March. By taking advantage of Ajax Union's pay per click services and popular AnewB marketing plan, Paper Goods joins hundreds of B2B and B2C companies expanding their audience and building revenue with the search engine optimization firm.
Inspired by their own shopping experiences growing up, tableware distributor Paper Goods sells disposable cups, plates, serveware and more, with the goal of providing wholesale value to businesses and families of any size. Their selection of dinnerware, kitchen products, and party accessories are available at below-retail prices, with the company offering free shipping and environmentally-friendly items for any discriminating consumer. With wholesale rates on any size order, Paper Goods aims to make family shopping more affordable. By utilizing Ajax Union's services, the company aims to see keyword-targeted results through a combination of search engine optimization techniques and an increased social networking presence.
Since 2008, Inc. 500-acclaimed search engine firm Ajax Union has helped a diverse range of clients achieve above-the-fold Google rankings, increased revenue, a broader audience, and an outspoken network of devotees on widely-read sites like Facebook and Twitter. While their pay-per-click (PPC) services use a combination of keyword tracking and an advertising budget to increase on-site conversions, their AnewB marketing plan uses social outreach and search engine optimization strategies to establish each clients' distinctive brand.
"Mixing services is a great idea for growing companies like Paper Goods, because creating an image and communicating with buyers is just as important as making sales. A customer who makes one purchase is great—but retaining a loyal customer base by engaging them on the social networking sites they use daily is even better. Paper Goods has been successful with its PPC campaigns and by now signing up for our updated AnewB services, the company will be able to engage with its customer base and improve its SEO," said Ron Tsantker, PPC director at Ajax Union.
In addition to their PPC and AnewB plans, Ajax Union offers email marketing, onsite SEO, video marketing, and PR and reputation management services. Companies looking to expand their business with Ajax Union's marketing services can learn more by calling 1-800-594-0444, or by visiting the firm's website, Twitter, or Facebook.