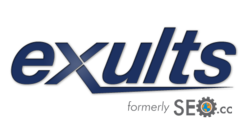 When Exults' founder, Zach Hoffman created the company, he saw the need for advanced search engine optimization services.
Fort Lauderdale, FL (PRWEB) January 06, 2012
The New Year marks the beginning of a new era of internet marketing. South Florida's internet marketing agency - Exults, formerly SEO.cc, promises to forge new marketing terrain in the online marketplace. Exults is a results-driven marketing agency whose areas of expertise span all facets of internet advertising. Exults' clients rejoice in the extraordinary returns they've espied on their marketing investments and are eager to see what the New Year brings. Effective website design, search engine optimization, Pay-Per-Click advertising, Social Media Administration, reputation management and everything in between; the team at Exults has the knowledge and ingenuity to grow any business, large or small.
When Exults' founder, Zach Hoffman created the company, he saw the need for advanced search engine optimization services. As the online market grew, so did the company's areas of expertise. Exults acquired an accomplished team, with specialties ranging between virtually all aspects of internet marketing. This impressive mix of diversity and experience yielded amazing client results; garnering long-term relationships with a lengthy list of clientele. With an ever-broadening fan-base, Zach took his SEO firm to the next level and re-branded as Exults. The evolution of SEO.cc to Exults has been in keeping with the extensive list of services offered by the company; namely, the many avenues of internet promotion outside of search engine optimization.
As New Year's 2012 celebrations draw to a close, there is noticeable buzz continuing to electrify the advertising world in connection with the emergence of Exults. Many industry experts are anticipating an era wherein Exults is synonymous with premium internet marketing; much to the delight of the entire team. The New Year is expected to bring fresh successes for both the company and their long list of clients. With an eager staff whose skill-set is boundless, there is no limit to what this incredible company is expected to achieve in the New Year.
Rather than being content with their emergence as one of the premier internet marketing agencies, the crew at Exults has doubled their efforts to corner the market. Exults' Pay-Per-Click management team continues to expand their knowledge-base and hone in on the most lucrative campaigns for their growing list of customers. The organic search engine optimization specialists steadily advance clients' websites to higher positions on the search engine results page; they are consistently adapting their knowledge of search engine algorithms to stay current with changes made almost daily. Exults' reputation management strategies exceed those practiced by the competition and are instrumental in the success of many familiar brands. Owner of a proprietary login system unique to Exults, Exults utilizes internally developed resources to maintain 100% transparency while managing clients' Internet Marketing campaigns. Video optimization, web design, social media management; these are the emerging areas germane to a robust internet marketing campaign. Exults is proud to include these factions and many more in their list of available services.
The New Year brings with it many fresh and exciting opportunities for both Exults and their happy clientele. Both look forward to another year of growth and success in an industry where the sky's the limit. As Zach is wont to say, "At Exults, experience truly drives results."
###