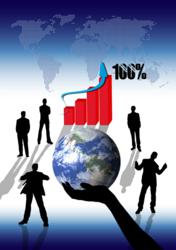 Google is changing the game every couple of months and making it more competitive for website placement.
Boston, MA (PRWEB) June 18, 2012
Internet marketing training is typically not something that can be found at any college or university, but the tips and techniques that are available can educate someone how to make money legitimately online. Streaming video is now one of the most preferred ways to learn a variety of subjects and the experts at Marketer's Black Book have created new Internet marketing training videos. These videos have been designed for complete beginners to Internet marketing although advanced topics are included. The videos can be accessed 24 hours a day at the convenience of business owners or website owners interested in learning website traffic building skills. This training is available free of charge at the YouTube channel of Marketer's Black Book at http://www.youtube.com/user/MarketersBlackBook.
Website design companies and freelance designers flooded business owners with services in the early part of the 2000s to capitalize on the growing e-commerce trend. A decade later has brought with it new challenges for a website owner to battle on a daily basis. As more consumers now search the Internet than ever before, the push to be in the top position in search engines like Google is becoming more important. "Google is changing the game every couple of months and making it more competitive for website placement," said Brian Hanson, co-founder of Marketer's Black Book. "The days of designing a website and waiting for web users to find it are close to over," Hanson added. Google has admitted publicly that algorithm updates have been released on a routine schedule since 2010 to improve search engine results.
The advancements in mobile technologies have increased the number of mobile web users that browse the Internet from cell phones and other devices connected through Wi-Fi networks. Modern consumers no longer are bound by a home computer when searching for product or service information online. A business owner that is experiencing a steady decline in e-commerce sales can learn how to market to mobile web users to help grow online sales. Internet marketing strategies like those taught at http://marketersblackbook.com/mobile/how-to-build-a-mobile-app-for-free can be the additional help that a business owner needs to change its marketing strategies online. Both local and national marketing are taught by Marketer's Black Book to provide a well rounded education for any website owner to use to increase web traffic.
About Marketer's Black Book
Marketer's Black Book provides proven information to help business owners and website owners to increase website traffic that can help generate more e-commerce sales. Four friends conceived the idea of providing free online training and resources in 2010 and this idea is now a reality. Aside from the free marketing tips and training from their website, the experts at Marketer's Black Book now provide one-on-one consulting to business owners to help eliminate traffic problems and low click-through conversions to a company website or e-commerce store.