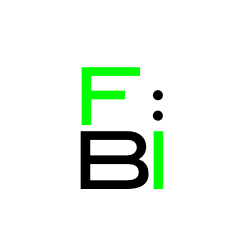 Negative online content can be fix using the correct approach and persistance, not a sledge hammer!
West Palm Beach, Florida (PRWEB) March 28, 2013
Fat Brain Interactive is one of the top online reputation management firms that many turn to for advice and strategies for how to maintain a positive online image. Due to the dynamic and ever evolving nature of the Internet, it can be difficult to find and fix issues relating to personal and business negative press. Many businesses turn to online reputation experts who can guide them through the maze of terms and technologies that are used to repair a bad reputation.
Techniques such as SEO (search engine optimization) continue to be used to create a positive outcome for keyword searches made on search engines. "A tarnished reputation can hurt a company not only from a branding standpoint but directly to the bottom line," says CEO of Fat Brain Interactive, "and a staggering amount of businesses either don't know how to fix their online reputation issues or simply don't know who to turn to as a trusted expert. Because consumers are increasingly turning to online reviews to help them make important decisions, reputation management needs to be the number one approach to maintaining a clean and positive brand experience. Since we now live in a communication-driven marketplace, companies need to be conscience of how they are viewed online."
A simple step that companies can take right away is to purchase a "keyword rich" optimized domain name in addition to whatever domain name they already have for their website. These domain names can then be used as "pointer websites" and can direct traffic to their main website or be used for lead generation. The benefit to this strategy is that consumer specific content can be created to help answer questions generated by the community. This helps win consumer confidence and builds authority and in turn increases brand trust.
Businesses should also extent their reach to consumers by creating profiles on the major social and publishing sites thus spreading and increasing their visibility. The popular social options of Facebook, YouTube, and LinkedIn are very well respected as authority sites and typically show up higher on search results. Setting up these social websites takes very little effort and when completed with active and factual information will help boost a company's' online presence and reputation. One trick is to link all social accounts to each other and to the main company website.
These tips go together with one very important rule of business: it is important to constantly monitor search results for any negative information and take action before it affects the business. "It can be very difficult to completely remove negative content that shows up on the first page of the search engines, but not entirely impossible", says Truitt "negative press coming from authority news sites and trusted review sources like Angies List need to be worked with using more advanced tactics." Using a mix of search engine algorithm knowledge, SEO mechanics, and persistence most companies can have their reputations cleaned up and reflecting a more positive experience in just a few months.
About Fat Brain interactive:
Fat Brain Interactive, located in West Palm Beach, Florida partners with celebrities, brands, executives and local businesses to monitor and repair negative online content using leading edge tools and strategies that produce real results.
For Additional information Contact:
Fat Brain Interactive
6575 Spring Meadow Dr.
West Palm Beach, Florida
(561) 301-2424
info (at) fatbraininteractive.com
****