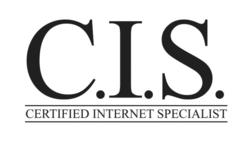 Palm Coast, FL (PRWEB) March 10, 2013
The Certified Internet Specialist Group's leading internet business consultants have worked diligently over the last few months with local clients developing and tweaking an online classified ads system that has been effective in generating high quality leads for the participating business owners. Craigslist is the first online classified website that comes to mind when this topic is discussed but in fact there are hundreds of these types of websites, each with their own rules and nuances, capably maximized by the experienced marketers at the internet marketing firm.
"The use of our split testing proprietary system for classified ads has allowed us to quickly achieve the results our client's desire at a price that is highly competitive compared to comparable local business services", states Mark Ramos, marketing team member of Route 72 Systems. Ramos goes on to say, "Combining the leads we are able to generate through classified ads with our advanced telephone tracking system has lead to massive improvements in customer acquisition for every client we have implemented this with." Amongst all the changes in the search engine environment over the last year, classified ads are making a huge comeback without all the worry of complicated computer algorithms.
With over 20 plus years of combined marketing knowledge between them and a recent successful leads service launch in MegaLeads.com, Route 72 Systems and the Certified Internet Specialist Group have the experience to achieve successful marketing campaigns. Both companies are constantly testing but rely solely on tried and true marketing strategies to achieve their goals. Online classified's have been used since the beginning of online marketing but the new twists and improvements in technology make it a platform worth considering again.