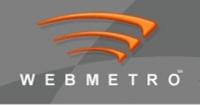 Our clients on average have increased their search engine marketing spend by 58%
San Dimas, CA (PRWEB) November 18, 2008
Internet marketing company WebMetro has been honored by the Los Angeles Business Journal as one the region's fastest growing private companies. The Los Angeles Business Journal ranked WebMetro number 21 on its annual list of 100 companies recognized for achieving the greatest growth rate.
WebMetro was honored earlier this year as one of America's Fastest Growing Private Companies on the Inc. 5000 list. The Internet marketing firm ranked 1,363 overall and number 72 in the Top 100 Businesses in Los Angeles-Long Beach-Santa Ana, CA.
In January, WebMetro CEO Carlos Ugalde advised businesses how to use Internet marketing to emerge successfully from an economic downturn. WebMetro's longstanding history and Internet marketing experience have helped position its clients to achieve maximum and desired ROI goals, despite a tough economic environment. "Our clients on average have increased their search engine marketing spend by 58%," said Ugalde. "We appreciate this award and the opportunity to continue demonstrating the value and strength of WebMetro's Internet marketing services."
The Los Angeles Business Journal based its ranking on annual revenue growth from 2005 to 2007. The rankings were announced at an awards ceremony held November 11, 2008 at the Walt Disney Concert Hall in Los Angeles, California.
About WebMetro
Since 1995, WebMetro has delivered powerful Internet marketing services to help online advertisers maximize ROI and profitably gain market share. Headquartered in Los Angeles, WebMetro is one of only four agencies in the Southern California area named a Top Interactive Agency by BtoB magazine, a premiere marketing authority. Internet marketing services include pay per click advertising, search engine optimization, Internet consulting, e-Commerce development, content management systems, website design and development, online video marketing, and web analytics. Clients range from Internet-only entrepreneurs to Fortune 50 companies. WebMetro publishes a blog titled Digital Marketing Factor at http://www.webmetro.com/Blog/ with Internet marketing tips and advice. For more information on how WebMetro helps online advertisers Unleash the Power of Digital Marketing, call (866) 922-4632 or visit http://www.webmetro.com
Contact:
Lydia Chen Shah
909.599.8885
# # #