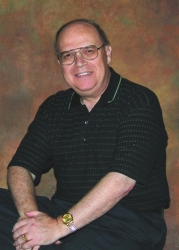 Anyone can learn our six-step process and get good results without knowing much HTML.
Toronto, Ontario, Canada (PRWEB) March 27, 2012
The Search Engine Academy announced that they still have openings in their hands-on internet marketing courses throughout April, but caution that those interested in the classes should register soon before they fill up.
John Alexander, Founder of the Search Engine Academy, said, "We are excited to continue to bring internet marketing and SEO classes to various cities around the world, and the April line-up hits some of the more popular spots."
Upcoming dates include:

April 9, Salt Lake City, Utah, USA
April 12, Montreal, Quebec, Canada
April 16, Washington DC, USA
April 23, Oakland, CA, USA
April 30, Denver, Colorado, USA
April 30, Melbourne, Victoria, Australia
Each student is asked to bring a wireless-enabled laptop and work on either their own website or their client's in the class. They are each given class time to present problems to the other students, get constructive feedback, and help each other on solving common online marketing problems.
The Academy starts the week by teaching an easy six-step process that gets its students ramped up quickly without having to know technical code.
"Anyone can learn our six-step process and get good results without knowing much HTML," Alexander adds. "The rest of the week is spent learning more advanced techniques that can get a business listed on the search engines many different ways."
Once a student has completed the workshop and passed the exam, they receive a certificate showing they have a thorough understanding in search engine marketing. Graduates of the Master-level workshop receive six months of mentoring and support after the course ends.
Alexander said, "The six months of follow-up mentoring for Master SEO students is probably one of the most valuable parts of the program, because we cover so much material in one week. This gives students additional support after they leave the classroom."
The Search Engine Academy courses are eligible for college-level continuing education units (CEUs), and employers whose employees need to meet annual educational requirements each year can apply for the CEUs for a small fee.
Business owners, web designers or employees in charge of marketing can register online at the Search Engine Academy's internet marketing class registration page or contact them directly +1-905-716-4472 to get more information.