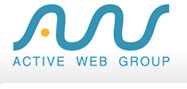 Our new website has become the backbone of our new Internet marketing and branding strategy and we're extremely proud of what people will see when they log on.
Hauppauge, NY (PRWEB) March 29, 2013
Active Web Group (AWG), a full-service Internet Marketing firm located in Hauppauge, NY, announced today that it has recently been retained by Heatherwood Communities, headquartered in Islandia, NY to expand the firm's online marketing initiatives. The agreement expands the existing business relationship between the two firms. Active Web will assist by directing additional Internet Marketing initiatives for Heatherwood including the company's optimization strategies and email marketing campaigns. Active Web has also recently completed the company's website redesign.
Initially, Active Web Group had been hired to redesign Heatherwood's website. The client had a clear vision as to the look and feel they wanted for their new site as well as the business objectives they wished to accomplish. AWG provided the design and search engine friendly redesign to enable the client to continue to thrive and grow in their highly competitive marketplace. The result? Feedback from users continues to be both strong and positive and relevant metrics are being both met and exceeded.
The recently launched new Heatherwood Communities website offers greater ease of use with more expansive and scalable features for current and potential tenants. Apartment seekers may search by location, price range or apartment style. Virtual and in-person tours of the facilities and luxury apartments are available. Once a property and unit has been selected, an online application may also be submitted for approval. Current residents appreciate a portal created for them to reference such personalized features as a list of available amenities, account information, discounts and benefits.
"Working with Active Web Group has been seamless," states Michael Spampinato, Marketing Director, Heatherwood Communities. "From the beginning they understood our directive and their feedback, ideas and input have enabled Heatherwood to develop and grow a very strong online presence," he continues. "Our new website has become the backbone of our new Internet marketing and branding strategy and we're extremely proud of what people will see when they log on. Throughout the process our AWG team has been highly accessible and they work to ensure that our website and online campaigns are a complete success," Spampinato concludes.
"We are pleased to be working with Heatherwood Communities to assist them to realize their online business goals," states Patrick Norton, Vice President & Director of Business Development, Active Web Group, Inc. "They grasp the importance of supporting a sound web redesign with the additional online marketing tools that ensure they will maintain and grow their marketshare."
About Active Web Group, Inc.
Active Web Group is an industry leader known for its highly effective, optimization campaigns. A full-service agency, Active Web Group, in addition to crafting successful SEO strategies, AWG also has extensive experience in high Google placement, Programming (all proficiencies including php, asp and asp.net), Email Marketing, Website Content Development, Graphic Design, E-Commerce, Magento Ecommerce, WordPress Ecommerce, Mobile sites, custom solutions and Pay-Per-Click Marketing.
About Heatherwood
For more than 50 years, Heatherwood has been committed to creating Long Island Rental Communities to complement the natural beauty of Nassau and Suffolk counties. Heatherwood Communities believes in building in harmony with nature to protect our rental properties from the hustle and bustle of everyday life.
Heatherwood Communities is a privately owned, family run company that develops and maintains the finest rental communities. We are a leader in rental communities in Long Island, providing the best customer service to our tenants and reliable maintenance for your apartment or townhome. We sincerely believe: "You can just rent an apartment, or you can come home to Heatherwood."