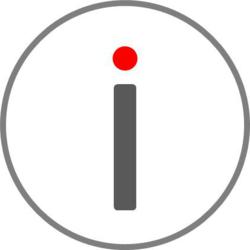 We have found that many of our customers prefer not to be constrained by a formal methodology when building their business strategy
Winchester, England (PRWEB UK) 12 March 2013
Intrafocus has added Scoreboard to its software product portfolio. The most widely recognised form of business scorecard software is personified in Intrafocus' other market leading product QuickScore. QuickScore is the only software formally recommended by the Balanced Scorecard Institute and uses balanced scorecard terminology in its menu structures and approach.
This is fine for those companies that are familiar with the balanced scorecard methodology and want to follow a very structured approach to building and maintaining business scorecards. However, there are a large number of companies that do not want to be restrained in this way.
This is why Intrafocus is now promoting a sister product called Scoreboard. "Scoreboard uses a more generic business performance language that is much more familiar to regular business people" says Clive Keyte of Intrafocus, "it really provides the best of both worlds. While using a simple business language it allows users to create goals, objectives, metrics and tasks in a semi-structured environment that can link everything together in a single view".
"We have found that many of our customers prefer not to be constrained by a formal methodology when building their business strategy" Keyte goes on to say, "Scoreboard is perfect for this".
Intrafocus has been testing Scoreboard in the market for several months now and has found that typically a customer will start by going down a balanced scorecard route using QuickScore and then switch to Scoreboard when they realise they need a little more flexibility.
About Intrafocus:
Intrafocus is a business performance management software reseller and consultancy. Having invested heavily in lighter-footprint performance management software Intrafocus believe that companies and organisations want easy-to-use web-based tools to examine and manage their performance data more effectively.