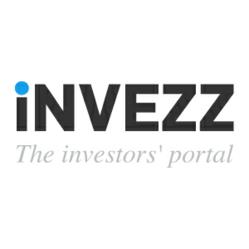 Buy art for the art itself rather than to "invest in art" expecting profit.
London, UK (PRWEB) January 30, 2013
iNVEZZ.com recently released an analysis, describing the options private investors have to invest in art. The article is part of an ongoing series on alternative investments such as timber, forestry, wine, art and carbon credits. With this particular item iNVEZZ.com aims to shed some light on the subject of art investments and their viability to the average private investor. The opinion stated in the analysis is that people should avoid investing in the art market unless they are very well-heeled and have low expectations of an early return on the investment.
It's not impossible to make profit from art, but that market is typically reserved for wealthy traders and private collectors, the portal says. iNVEZZ notes renowned musician Eric Clapton who in 2002 made a £2 million investment in a painting by German artist Gerhard Richter. Clapton recently sold the painting for £21.3 million, realising a ten-fold return on his initial outlay 10 years earlier. However the cost of entering that market is beyond the means of the vast majority of potential investors, the website warns.
iNVEZZ.com suggests that one way for investors to circumvent the financial barrier is to "invest in art before the market". Seeking out young and talented artists and investing in their works before they've made a name in art circles might be a viable strategy for profitable investment, but even with this approach success is far from certain. "There's just too much of it – art, that is – being cranked out day in, day out all around the world for other than a tiny fraction to ascend from 'unknown' to 'sought after'," the portal suggests.
iNVEZZ.com concludes by advising its readers to buy art for the art itself rather than to "invest in art" expecting profit.
To read the full article along with other materials about the various forms of alternative investments, please visit http://invezz.com/analysis/alternative-investments
iNVEZZ.com is a newly launched investment-focused web portal offering news and analysis on a broad range of markets and investment classes such as forex, equities, commodities, real estate and energy. The website provides accurate and timely information with timely updates on the latest developments in the global markets.