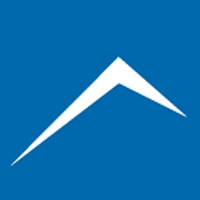 While healthcare enterprises are still in the nascent stages of AI adoption, the scale of opportunity in AI demands C-level vision
DALLAS (PRWEB) November 20, 2018
Healthcare organizations are pouring billions into embedded AI across the value chain, driving an estimated quadrupling of AI investments in the next three years, according to Everest Group. The firm predicts that healthcare AI investments will grow from US$1.5 billion in 2017 to exceed US$6 billion by 2020, representing a compound annual growth rate of 34 percent.
While AI is a relatively new area in the healthcare space and its adoption is in the nascent stage, digitalization of healthcare is accelerating healthcare enterprises' interest in AI. AI has the potential to transform healthcare processes and dramatically reduce costs and improve efficiencies.
For example, healthcare payers are leveraging AI for product development, policy servicing, network management and claims management. Examples include:

Use of fingerprints, eye texture, voice, hand patterns and facial recognition to reduce the time taken for customer verification
Leveraging of machine learning with integrated claims data and analytics to detect opioid use patterns that suggest misuse
AI-powered wearable devices and mobile applications to help customers with personalized advice
Chatbots and virtual assistants to predict the right answer to standard customer inquiries and assist customers in navigating through the insurance plan selection process.
Currently, the area where payers are adopting AI to the greatest extent is in care management.
Likewise, the highest adoption of AI by healthcare providers is for care and case management. Providers also are employing AI tools to:

collaborate more effectively with patients
reduce the time required for aggregating, storing, and analyzing patients' data
streamline workflows
monitor patients remotely
detect diseases faster and more accurately
come up with better treatments.
These findings and more are discussed in Everest Group's recently published report, "Dr. Robot Will See You Now: Unpacking the State of Artificial Intelligence in Healthcare – 2019." The firm has analyzed the market from the vantage point of 27 leading healthcare enterprises and closely examined the distinctive attributes of the leaders, who are far ahead of the other industry participants in terms of AI capability maturity. The report identifies best practices, illustrates the impact generated, and offers proposed a roadmap for market stakeholders.
***Download a complimentary abstract of this report. ***
"While healthcare enterprises are still in the nascent stages of AI adoption, the scale of opportunity in AI demands C-level vision," said Abhishek Singh, vice president of Information Technology Services at Everest Group. "AI presents unique opportunities for healthcare enterprises – allowing them to improve customer experience, achieve operational efficiency, enhance employee productivity, cut costs, accelerate speed-to-market, and develop more personalized products. In the case of the leading healthcare organizations, their CEOs and CIOs are acknowledging the transformative power of AI, rapidly building appropriate AI strategies, and building a robust, overarching business plan to harness its benefits."
Additional key findings:
1. Nearly two-thirds of spending on AI in healthcare is driven by North America. The North American market is also expected to be the fastest growing during the next five years, driven by regulatory mandates for use of electronic health records, increasing focus on precision medicine and a strong presence of service providers engaged in developing AI solutions for healthcare.
2. Around 75 percent of all AI initiatives in healthcare are still driven by large enterprises as most mid- and small-sized firms are taking a wait-and-see approach.
3. With a boom in enterprise AI, talent scarcity has become one of the biggest leadership challenges in implementing and evolving AI capabilities.
4. Application of machine learning (ML) for structured data and natural language processing (NLP) for unstructured information have become mainstream in the healthcare industry.
5. Cognitive technologies are expected to play an important part in health plans' technology strategies going forward. Also, providers are looking to increasingly leverage deep learning to explore more complex, non-linear patterns in data, such as that found in research papers, doctors' notes, textbooks, clinical reports, health histories, X-rays and CT and MRI scans.
About Everest Group
Everest Group is a consulting and research firm focused on strategic IT, business services, engineering services, and sourcing. We are trusted advisors to senior executives of leading enterprises, providers, and investors. Our firm helps clients improve operational and financial performance through a hands-on process that supports them in making well-informed decisions that deliver high-impact results and achieve sustained value. Our insight and guidance empowers clients to improve organizational efficiency, effectiveness, agility and responsiveness. What sets Everest Group apart is the integration of deep sourcing knowledge, problem-solving skills and original research. Details and in-depth content are available at https://www.everestgrp.com.
Media Contacts:
Andrea M. Riffle, Everest Group
andrea.riffle@everestgrp.com
Jennifer Fowler, Cathey Communications for Everest Group
+1-865-405-6380
robert@cathey.co