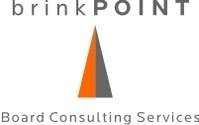 Individual shareholders and institutional investors, both concerned with the financial impact of their activism, are in a major power struggle with their boards
Lincoln, MA (PRWEB) March 10, 2008
BrinkPoint Consulting LLC, providing comprehensive governance consulting services for boards, today announced the publication of a web site commentary on the second of its Top 10 Challenges for Corporate Boards in 2008, Investor Relations: A Power Shift in the Making.
Deborah Wallace, BrinkPoint Principal and founder, explained that investor relations has become a lightening rod for governance reform in US corporations today.
"Individual shareholders and institutional investors, both concerned with the financial impact of their activism, are in a major power struggle with their boards," said Dr. Wallace. "And the SEC, which has recently been flip-flopping on its decisions relating to director nominations and shareholder proposals, is frustrating any attempts to resolve them."
The most recent commentary discusses this power struggle and the competing interests between shareholders and the corporations in which they are invested. The commentary can be found by clicking here.
About BrinkPoint
BrinkPoint Consulting provides comprehensive consulting services to corporate and non-profit boards. Services include consulting, seminars, and customized research. For more information visit http://www.brinkpointcounsulting.com or call 781-259-0550.
Contact:
Barbara Rudolph
Rudolph Communications, LLC
781-229-1811
bjr @ rudolphcommunications.com
http://www.rudolphcommunications.com
###