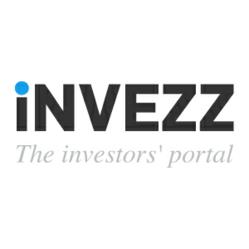 The future potential for the two emirates to close the gap on the South-East Asian financial hubs is there, especially with Hong Kong's future uncertain after it officially becomes part of China.
London, UK (PRWEB UK) 15 November 2012
Investors' portal iNVEZZ has published an editorial by Frank Quin on how the Middle East's up-and-coming financial hubs of Dubai and Abu Dhabi match up against their established South East Asian competitors; Hong Kong and Abu Dhabi. Taking the approach of comparative analysis, Quin demonstrates how despite the buzz and publicity, just how much catching up the Arab pretenders have to do before they can hope to be considered true global financial hubs in the way the South-East Asian city states are.
Quin first depicts how the changing geo-political landscape in general, gathering pace in the 1980's, and the globalization of capital markets has given rise to position of city state financial hubs, with Hong Kong and Singapore leading the way. The commonalities in the history of the four city states is also outlined with each of them former British colonies. Singapore gaining independent status from the rest of Malaysia in 1965, two years after Malaysia achieved independence from Britain. Hong Kong was released from British rule in 1997 into a 50 year "limbo" between being a British crown colony and a province of the People's Republic of China. The emirates forming the UAE, to which both Abu Dhabi and Dubai form a part of, were also tied to the British crown until UAE's official formation in 1971.
The history lesson complete, Quin goes on to outline a defense of his abstract of "Dubai and Abu Dhabi Many Years Away From Threatening Hong Kong and Singapore's 'Global Hub' Status. As a factual basis for this assertion Quin gives some figures on the size of the cities' respective capital markets. Hong Kong is the "super-heavyweight" with its stock market's market capitalisation coming in at $2.3 trillion in 2011, accounting for 6.27% of global market capitalisation. Singapore is described as the "welterweight", of the four, coming in with a market capitalisation of $704 billion as of April 2012. By contrast, the stock exchanges of Dubai and Abu Dhabi came in at $64 billion and $60 billion respectively. This puts Dubai at around 40 times smaller than Hong Kong and more than ten times smaller than Singapore.
Moving on, Quin takes a look at several other factors that are pertinent to claims of 'global financial hub status' claims. He highlights several indexes. The Heritage Foundation's 'Index of Economic Freedom, the World Bank's 2012 'Ease of Doing Business' index, the 'Global Cities Investment Monitor' for 2012 and the 'Global Financial Centre Index' are all looked at. Hong Kong and Singapore sit at or near the top of each of the indexes exhibited, with Dubai and Abu Dhabi featuring some way behind in each rankings category. Where both Arab emirates perform best, though still behind their South-East Asian competitors is in Transparency International's perceived corruption index. Also looking at education and civil liberties Quin further backs up his belief that Dubai and Abu Dhabi can still not be considered to be in the same league as the other two cities.
In conclusion, Quin surmises that though the emirates are still far behind Hong Kong and Singapore in the 'global financial hub' race, they are growing quickly and almost certainly have a significant future in the global economy, not least due to the oil money being poured into ensuring that this happens. Their greater proximity to Europe and the US Atlantic coast gives them a competitive advantage of convenience for those markets as well as for others where the time zone they occupy between London and the far east is preferable to doing business. The future potential for the two emirates to close the gap on the South-East Asian financial hubs is there, especially with Hong Kong's future uncertain after it officially becomes part of China. However, the general sentiment of Quin's comparative analysis is that there is still a long way to go.